Cleveland police reform will likely extend beyond 5 years
A semi-annual report released by the independent monitoring team overseeing the consent decree says "significant" work remains in completing reform measures
---
By Associated Press
CLEVELAND — Cleveland's agreement with the U.S. Department of Justice to complete scheduled reforms of the city's police department is expected to exceed the five-year period both sides anticipated.
Cleveland.com reports a semi-annual report released Wednesday by the independent monitoring team overseeing the agreement called a consent decree says "significant" work remains in completing reform measures a federal judge approved in June 2015.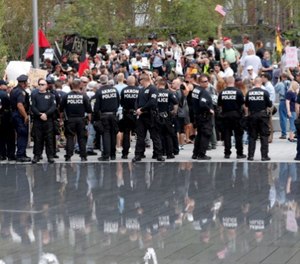 The city and the Justice Department reached an agreement on reforms in late 2014 after a Justice Department investigation found Cleveland police officers had engaged in a pattern or practice of using excessive force and violating people's civil rights.
The report says use-of-force incidents from January through May of 2018 dropped to 63 compared with 103 during the same period last year. New use-of-force policies took effect in January.
___
Information from: cleveland.com, http://www.cleveland.com