How to influence law and policymakers
What can officers and law enforcement advocates do when bad or ill-timed legislation is proposed?
---
California's Governor signs a bill removing the good citizen requirement to assist a police officer. Oregon's Governor signs a bill reducing the chances of the death penalty for cop killers. A New Hampshire bill proposed this year would have restricted law enforcement officers' use of deadly force. Illinois proposed banning the use of chokeholds, and New York wants to outlaw stop and frisk.
Since Ferguson, various states have debated legislation to make it easier to sue police officers, raise caps on liability, increase prosecution of police officers, ban certain defense tactics, limit searches beyond Fourth Amendment requirements, and impose various training and reporting requirements on agencies.
What can officers and law enforcement advocates do when bad or ill-timed legislation is proposed? Here's how to be an activist and still stay employed: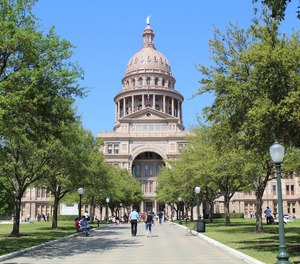 Support supportive candidates and advocates
Within the limits of your state's laws and department policy, help other citizens to be informed of candidates' positions on law and order.
Whether any police controversies that might ignite a new law are active, knowing where a candidate stands in principle on supporting law enforcement is important to predict how likely they are to respond to viral controversies. And, with all due respect to our fire and EMS comrades, politicians can claim support for first responders and still exclude beneficial responses to specific law enforcement issues.
Groups that are supportive of law enforcement like neighborhood watches, service clubs and Police1.com columnists can be encouraged to address issues of concern in addition to police leaders who may be limited politically or officially from taking a strong public position.
Keep those cards and letters coming
It's an old-fashioned concept, but don't underestimate contacts with legislators. Whether a call to their office staff, a question during a town hall meeting, or an email outlining your position, these things do matter. Make correspondence brief and pithy. Your email might be as simple as putting "Please oppose HB123" in the subject line, with bullet points of your concern in the body.
Be specific
A state legislature was considering a bill I read about here on Police1.com. I thought it was a bad idea so I pulled up the verbiage and jotted down some reasons why I thought it should die. I tracked the bill through the state's legislative website and saw that a committee hearing was upcoming and which legislatures were on that particular committee. In individual emails, I contacted each of them and briefly outlined my concerns, and added a brief biography for credibility. To their credit, I heard from most of the committee members. A few were boilerplate responses, but several asked follow-up questions. One mentioned that a lot of police groups opposed the bill, but none stated exactly why except for general statements. This representative complimented me on my specific arguments, backed by experience and data. Not that I can take credit for it, but the bill failed to pass!
Watch for origins
Watching trends, public statements and news articles can give you a heads-up on what might percolate into a new statute. Keep an eye on P.O.S.T. board agendas where special interest groups push for burdensome or superfluous training requirements. Keep in touch with your prosecutor, state representative and others who might become aware of pending legislation before you do.
Be willing to proactively offer yourself to testify on bill hearings of interest to you and the profession. You might be surprised how much access and influence your efforts can have.
Make a good argument
There is little merit in the "cops are out there putting their life on the line every day" argument against proposals that might negatively impact officers, or for proposals that might help, such as injury benefits and job protection. Legislators need facts.
Many proposals are long on emotion and assumptions of common knowledge, but short on statistics, studies and adverse potential consequences. You have insider information that can help them make rational and fact-based decisions. If there are financial costs that may accrue, that will get attention faster than anything.
Democracy still works
Our voices do count and will be heard if we make smart use of our influences. You can make a difference.