La. deputy dies in two-vehicle crash
Deputy Donna Richardson-Below was killed after a driver crossed the center line and struck her patrol vehicle
Duty Death: Donna Richardson-Below - [Mansfield, Louisiana]
End of Service: 02/12/2020
---
By Amanda Lien
MANSFIELD, La. — A DeSoto Parish deputy died in an on-duty vehicle crash Wednesday morning.
Deputy Donna Richardson-Below, 43, was involved in a crash after a vehicle crossed over to the wrong side of U.S. Highway 84 and struck Richardson-Below's patrol vehicle, KTBS reports.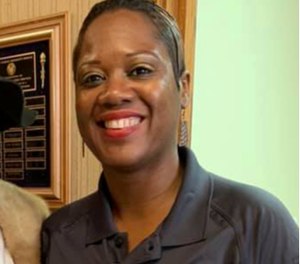 Sheriff Jayson Richardson wrote in a press release that Richardson-Below was "a beacon of light (who) impacted all who knew her."
The driver of the other vehicle sustained moderate injuries and was transported to a local hospital, KTSB reports. It is unknown what caused him to drift into oncoming traffic.
Richardson-Below had worked with DPSO since January 2019, KTBS reports. Prior to that, she worked as a Louisiana Probation and Parole agent.