Motor cop dies after funeral accident
Officer Sims was working a private detail while off-duty when the accident occurred
Duty Death: Roy Sims - [Fort Wright, Kentucky]
---
By Police1 Staff
MONTGOMERY, Ohio – Officer Roy Sims of the Northern Kentucky University Police Department has died from injuries he sustained when his motorcycle collided with a hearse during a funeral procession near the Gate of Heaven Cemetery in Montgomery. The 51-year-old Sims had been with the department since 2009 and was retired from the Covington Police Department.
Authorities told WLWT-TV that Sims "had just cleared an intersection and was accelerating to get to the front of the procession when he was struck. The driver of the hearse told officers he was making a right-hand turn and didn't see Sims coming."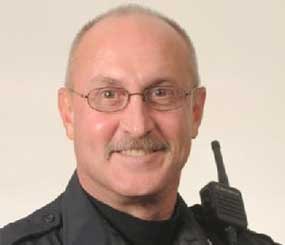 NKU Police Chief Jason Willis reportedly said that Officer Sims was working a private detail while off-duty when the accident occurred.
Sims was originally going to be flown to University Hospital by a medical helicopter, but was transported by ground to Bethesda North Hospital, according to WCPO-TV. Sims was declared dead at roughly 1500 hours local time, according to reports.
NKU Police Chief Jason Willis said in that WCPO report, "This is a sad day for NKU. Today we lost a good a man and an excellent police officer. NKU is very much a family, and we've lost one of our own."