Photo of the Week: Graveyard shift
A police officer in snowy Washington state captured the attention of a passing photographer
---
This week's photo comes from Tim Floyd of the Enumclaw Police Department in King County, Washington.
This photo by local photographer Jay Atkinson shows an Enumclaw officer after a recent snowfall.
"Atkinson took a walk downtown in the middle of the night to snap some scenic snow photos," Floyd said. "He happened upon our graveyard shift Officer Steven Van Zanten and asked if he would pose for some photos."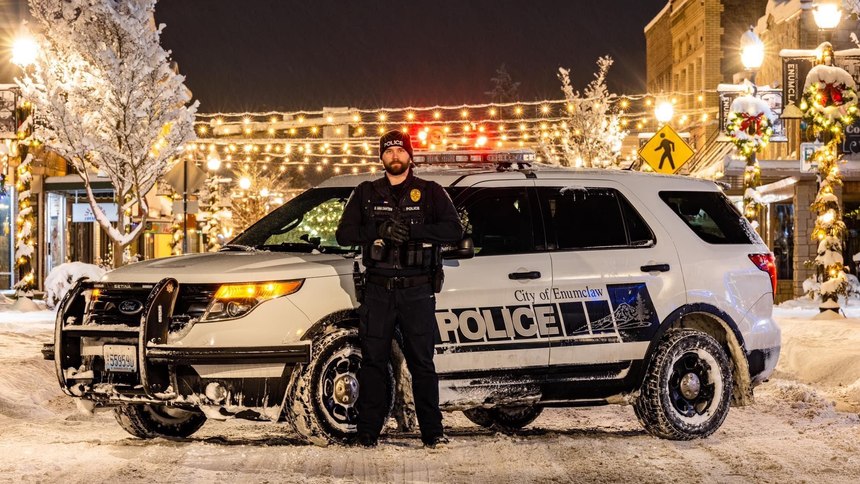 Calling all police photographers! Police1 needs pictures of you in action or training. Submit a photo – it could be selected as our Photo of the Week. Be sure to include your name, department information and some background information on the photo.