Memorial park, monument to honor first responders at Texas 'Heroes Memorial Bridge'
Blue H.E.L.P, an organization dedicated to raising awareness for law enforcement suicide, is spearheading the project
---
By Suzie Ziegler 
ROWLETT, Texas — An organization that worked to rename a Texas bridge for first responders and military veterans lost to suicide is planning to build a park and memorial at the site. 
The Route 66 bridge connecting the cities of Rowlett and Rockwall was renamed the "Heroes Memorial Bridge" in September. The organization that spearheaded the change, Blue H.E.L.P., is dedicated to raising awareness for law enforcement suicide.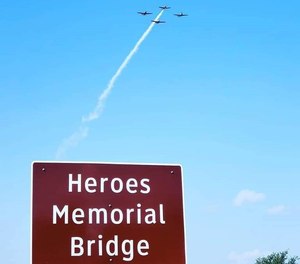 Now, Blue H.E.L.P. will be building a memorial park and monument on the Rowlett side of the bridge overlooking Lake Ray Hubbard, according to a press release. The project is in partnership with Veterans Resource & Outreach Center, MAD Radio, 99% Radio Network and Third Watch LE MC. 
The memorial and park will honor all first responders, organizers said. 
"When we decided that we were going to build a memorial for law enforcement officers, our families stepped forward and said this should be for all first responders, not just law enforcement. These families have been incredibly gracious in wanting to represent the entire first responder population," the statement reads in part. "Blue H.E.L.P will continue on our mission for law enforcement but we would be remiss if we built a monument only for law enforcement especially since some of our law enforcement officers have been military veterans or they become firefighters or they are emergency services. We want their families to have one place to go and not have to choose between their services." 
The park will feature a large granite memorial. The sculpture will show this image below, etched onto three black granite tablets, each seven feet high and three feet long, according to Blue H.E.L.P.'s website.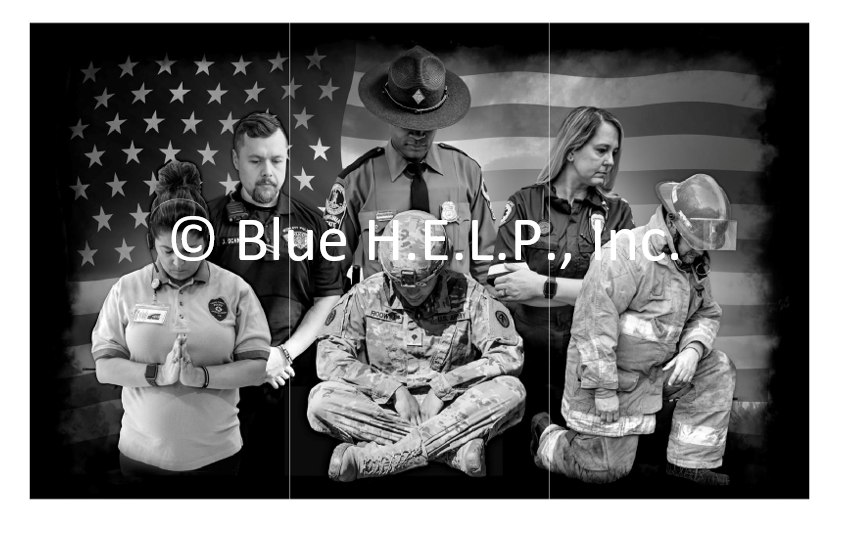 Personalized memorial bricks are available for order here through March 1, 2021. The bricks will be on display around the park. 
You can donate to the project here.
NEXT: How the #Walkthebridge movement is shining a light on police suicide