Case study: How one department uses body-worn cameras to protect officers
Every member of the Campbell PD uses the technology after a successful trial
---
The following is paid content sponsored by VIEVU
By Greg Bogosian
Police1 Staff 
Background
The Campbell Police Department in California serves an area of 6.1 square miles, with an overall population of 40,000 residents, and has 40 officers on staff.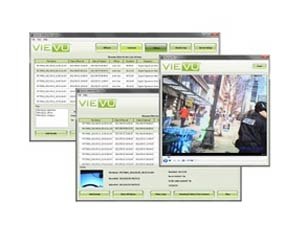 Challenge
Since the early 1980s, the department has been an advocate and practitioner of the use of video recording to preserve evidence of the realities of their encounters with the public. However, in recent years it became apparent that the footage recorded by standard in-car cameras was limited, especially since more and more of those contacts were occurring when officers were away from their vehicles.
Sgt. Joe Cefalu, in charge of the video program for the department, also started seeing more and more cases in court and the media where recordings made by third parties were affecting the perception of officers' actions. As cellphone cameras and instantaneous uploads became widely used, people seemed to be making decisions based upon initial impressions rather than the whole story of a given incident, and he decided that his officers should have their perspective shown as well.
Solution
Since in-car camera systems have traditionally relied upon bulky recorders and equipment, rendering them impractical for use anywhere other than on a fixed mount, Sgt. Cefalu started looking around for something which could be comfortably worn by his officers and provide reliable recording capabilities while still being tough enough to survive the hard knocks of being deployed in the field.
After examining several options, the department selected on the VIEVU on-officer recording system for several reasons: "It's about the size of a pager, and lightweight, so it's portable, plus the system is really easy to use from both the perspective of the officer and as an administrator for the system," Cefalu says. "Basically, the officers make their recording, come back to the station, plug it into the computer, and it downloads the recordings."
When it comes to the security and integrity of the recordings as evidence, he explained that each officer has a unique login that will only allow them to watch their own videos — they can't delete or otherwise edit them, and can't view others' videos. The only person who can access all of them is the designated administrator who would be responsible for retrieving the recordings to provide to the courts when cases come up for prosecution, or when evidence review is needed.
"That helps us maintain the chain of evidence, and it also allows them to go back to their video when they're writing their report, so they can be more accurate when they write down what happened, to say 'Hey, yeah, he did say that when I was arresting him,'" Cefalu says. "Basically, that helps us reduce liability by making sure that we have an accurate representation of what actually occurred in an event, and it helps them to reduce their own liability and protect their careers because they can avoid 'he said, she said' type accusations."
Results
After an initial rollout period where each unit was assigned a VIEVU unit, along with one shared between shift supervisors, Campbell officers began to see the benefits of having the recorders on them. Subsequently, the agency made the decision to purchase them for each individual officer, which they did through a combination of local and federal grant funding. Also purchased was a basic server to host the VIEVU video records-maintenance and —management software, which VIEVU representatives configured on-site in Campbell for them as part of their purchase of the units.
"Sure, there was some hesitation among some of the officers at first, but then they began to see instances in which the videos were clearing them of accusations," Cefalu says. One example was when a female arrestee claimed that an officer had touched her inappropriately while arresting and searching her.
Such complaints have the potential to ruin an officer's career, and are very difficult to prove or disprove based upon descriptions alone. In that instance, the officer was able to immediately show the arrestee and his supervisor the video recording of the arrest upon arriving back at the station, in which "it was clear that he had not touched her inappropriately" per Cefalu. The female arrestee, after watching the video, declined to pursue her allegations further.
With a policy now in place which reflects Chief Greg Finch's mission of providing "Fundamental Fairness, Service, and Justice" to the Campbell community by requiring officers to record all enforcement contacts, and encourages them to record any contact where they think it will be of assistance, the liability for the agency has been drastically reduced, says Cefalu.
"We even have the DA's office working with us to establish a county-wide protocol for how to use on-officer cameras," he says, "because it's been so successful." The VIEVU units have helped to foster a positive relationship with the citizens and political leaders of the Campbell community, as well, through establishing a greater trust in their police department due to increased transparency.
Overall, the ease of use and dependability of the units has been excellent, according to Sgt. Cefalu. He notes that even when there has been a minor issue with a unit due to damage, VIEVU's customer service has been excellent, repairing the unit immediately if possible or shipping out a new replacement unit right away when necessary. "They're really excellent to deal with," he says. "Each unit also has a serial number, and it's really easy to assign the new unit to the officer in the system to make sure everyone's recordings are assigned to the right officer."
With a system like VIEVU in place, officers and agencies can spend less time on defending wrongful claims of impropriety and increase the accuracy of reports, making officers more productive and efficient. The peace of mind of knowing their side will be shown as well is enough on its own to make many officers glad to have the protection of their camera recordings. And, should the unthinkable happen, that those who perpetrate violence against them will have a much higher chance of being caught and held accountable for their actions.
Founded in 2007 and based in Seattle, VIEVU is a full service provider of integrated body worn wearable technology for fire and law enforcement, transportation and corporate applications. With a global presence VIEVU is deployed in the US, United Kingdom, Sweden, France, Ireland, New Zealand, Australia, Canada, and the Netherlands and it offers a suite of design services, complete product development and systems software integration.