Coptics: The optics of policing in the digital age
Police departments should integrate digital tools like video clips, digital marketing and social media to build their brand
---
By Florence Chung, Bill Carmody, Matthew Horace and Shannon Wilkinson
P1 Contributors
op·tics (n) (typically in a political context) the way in which an event or course of action is perceived by the public
Many people believe our nation's law enforcement profession is going through a PR crisis. Visual content in the form of video clips have taken center stage over the last few years, with great power to shape public perception about police operations.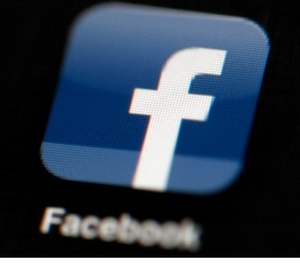 In this digital age, a short video has tremendous impact and influence. While videos of police use-of-force incidents play out on the evening news, countless stories of police officers helping their communities remain unseen.
A negative video clip presents a more intense story, regardless of the circumstances surrounding the incident. Such videos give rise to emotional responses and rapid judgments before all necessary pieces of information are in place and investigations completed.
This reality poses a challenge for law enforcement in building trust with their communities. Over the years, law enforcement circles have convened forums and various community relations programs addressing public trust, but such programs have not significantly improved public perception of police. It is important that police leadership address the optics of the issue.
The challenges of policing in the digital age
Law enforcement must rise to meet the new challenges brought forth by the optics of policing in the digital age. By increasing their own digital media engagement, they will have a voice in contributing to the national narrative.
Police departments need to take a cue from the business world and integrate digital tools like video clips, digital marketing and social media to build their organization's brand. Digital marketing, branding, reputation management, PR and social media engagement are priorities in the private sector, and considered necessary to the success of a company and its customer relationships. Police departments can adopt these practices as well.
Negative portrayals of police officers overload the digital realm. Police departments must consistently present their communities with factual narratives about the work police officers do every day. Data is an important tool for conveying the thousands of commendable moments of officers doing their job right. Data can compete for attention and influence with a lurid 30-second video clip by using compelling digital storytelling techniques. To generate the most impact, police departments must present data and positive stories via video – not just written text – on the social media platforms that are capturing people's attention today.
Digital media initiatives can improve police engagement with the community
The good news is that such initiatives do not need to stress police department budgets. Police agencies can use free digital platforms to engage their customers (the community). However, police departments must advance their digital and social media literacy.
Law enforcement agencies have not traditionally devoted resources to building their agency's brand and many are not engaged in proactive and strategic communications, as they have historically been more reactive. Many police departments' engagement with social media is basic, at best, which leaves them at a disadvantage when working with and serving a digital and social media-savvy public.
For those police departments that have adopted the use of Twitter and Facebook, are you using these platforms effectively? Are your efforts helping to secure community support or are you posting simply for the sake of posting? Police departments can be more active on the digital and social media scene, as the environment provides incredibly honest opportunities to learn what the community needs and what they are thinking. Today's culture requires police agencies to take their social media engagement a step further and use it to build an agency's brand. Branding matters for companies, and even nonprofit organizations. We are now in an environment where it matters for police departments as well.
Be proactive before a crisis hits
The digital age has added many challenges to the already complex work police officers do. Law enforcement executives who integrate principles of branding, reputation management and strategic social media engagement into their communications and community relations practices may have more success connecting with their constituents and shaping their public image.
The time to do all of this is before a crisis hits a police department, not in response to an embarrassing or controversial incident. By building ongoing community relations ahead of time via digital tools and social media, a police department's voice and reputation will be firmly established prior to any crisis occurring. A positive brand, built proactively and authentically using digital media tools, will make a difference in connecting with the community during crises. This approach has worked for many Fortune 500 companies, and is one way police departments can be proactive in rising to the challenge of what we term "coptics," the optics of policing in the digital age.
Agency spotlight
In 2016, the Redondo Beach (Calif.) Police Department launched an Instagram account with posts reflecting the department's brand. That account currently reaches almost 10,000 people. The department adds humor to its content, and features professionally produced video content, paying special attention to humanizing the officers behind the badge.
---
About the authors
Florence Chung is the CEO of The Hetty Group. She leads a strategy firm with a special focus on advancing police-community relations and community engagement. She served as a board member of the New York City Police Foundation and the Los Angeles Police Foundation, and has advised and developed many law enforcement-based nonprofit organizations such as the Federal Enforcement Homeland Security Foundation, Torrance Police Foundation, Redondo Beach Police Foundation, San Jose Police Foundation, Los Angeles Regional Crime Stoppers and the LiveKind Cops & Kids Program.
Matthew Horace is a law enforcement and security analyst and commentator on CNN, MSNBC, CBS and FOX. He is a security executive and a professor teaching crisis communications at the Fairleigh Dickinson University School of Criminal Justice and a 28-year veteran of local, state and federal law enforcement.
Bill Carmody is CEO of Trepoint/Digital Marketing Veteran. He has 20+ years in digital marketing, creating digital campaigns and strategies for top Fortune 500 companies like AT&T, Citibank, Hewlett Packard, Microsoft and Samsung. Bill is a regular contributor to Inc. Magazine.
Shannon Wilkinson is CEO of Reputation Communications Inc. She is an online reputation management expert working with CEOs, C-suite executives and professionals in a range of industries. She has advised law enforcement in all aspects of online reputation building practices. She is a regular contributor to the Wall Street Journal's Crisis of the Week column and her expertise featured in The National Cybersecurity Journal.

Request product info from top Police Body Cameras companies
Thank You!