Katherine Schweit on the progress being made in stopping the active shooter threat
Addressing new commonalities and trends in mass shooting incidents
---
Download this week's episode on Apple Podcasts, Amazon Music, Stitcher, Spotify or via RSS feed.
In this episode of Policing Matters, host Jim Dudley speaks with returning guest Katherine Schweit about new commonalities and trends in active shooter incidents.
Schweit is a retired FBI special agent who was tagged by the FBI to create its Active Shooter program after the Sandy Hook Elementary School shooting. Since then, she's devoted her energy to helping prevent more tragedies. She is the author of "Stop the Killing: How to End the Mass Shooting Crisis" and co-host of the "Stop the Killing" podcast.
Top quote from this episode
We are making progress in different ways. One is citizen training. One is law enforcement preparedness. And how do we know we are making inroads? Because the numbers show us. Less law enforcement casualties and lower casualties per incident on citizens." 
Additional resources on ACTIVE SHOOTER RESPONSE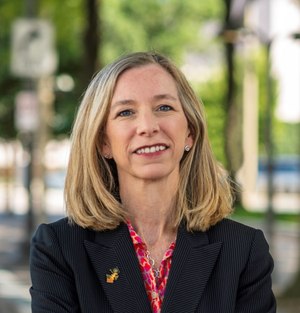 About our guest
Katherine Schweit is an author, attorney, former Chicago prosecutor and career FBI special agent who authored "Stop the Killing: How to End the Mass Shooting Crisis." The guidebook is a revealing look into how she counsels clients in her current security consulting business, Schweit Consulting LLC.
After the murder of 20 children and six adults at Sandy Hook elementary school in 2012, Schweit was promoted to the FBI executive ranks and joined a violence prevention team as part of a White House National Security Council effort within then-Vice President Joe Biden's office. There, she worked with leaders from other federal agencies gathering best practices from federal and private industry experts, nationally and internationally. She was part of the crisis team responding to incidents, including the shootings at the Holocaust Memorial Museum, the Pentagon, and the Navy Yard in the Washington D.C. area. She wrote the FBI's seminal research, "A Study of 160 Active Shooter Incidents in the United States, 2000 – 2013." This benchmark study is the only research ever done relying on law enforcement reports. 
A native of Detroit, Ms. Schweit earned a bachelor's degree in journalism from Michigan State University and wrote for daily newspapers in Michigan and Chicago. She earned a law degree at DePaul University and joined the Cook County prosecutor's office as an assistant state's attorney. As a journalist, she earned state and national writing recognition, including a Peter Lisagor Award for her 1990 analysis of discipline meted to judges and attorneys by the Illinois Supreme Court after one of the largest FBI public corruption investigations ever conducted. Today, she lives in Northern Virginia, outside of Washington D.C.
Connect with Katherine Schweit
About our sponsor
This episode of the Policing Matters Podcast is brought to you by L3Harris. When seconds matter count on dependable coverage on and off campus. L3Harris offers flexible and affordable portables. Communicate on the move with Wi-Fi voice and data, GPS, and app-based devices that keep you connected. Schedule your demo today.
RATE AND REVIEW THE POLICING MATTERS PODCAST
Enjoying the show? Please take a moment to rate and review us on Apple Podcasts. Contact the Policing Matters team at policingmatters@police1.com to share ideas, suggestions and feedback.