PRESS RELEASE
CrimeCenter Software to exhibit at 2019 CPCA Public Safety Expo
---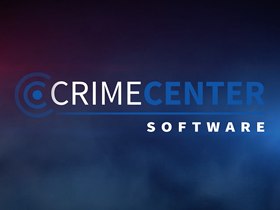 CrimeCenter Software, a modern investigation management platform developed by law enforcement experts, will showcase its activity-based case management software at the Connecticut Police Chiefs Association's Public Safety Expo on April 18 in Plantsville, Connecticut.
"It's important for us to connect with law enforcement agencies at the individual state level to truly understand their unique needs. As a team of former NYPD detectives, we find a lot of value in meeting officers from different organizations and states to discover what they're doing differently – and where they may need support," said Mike Cunningham, operations manager, CrimeCenter Software. "Though all law enforcement agencies share the same mission – keeping our communities safe – some are not as aware of offerings that could improve their ability to operate. That's why these expositions are great: Officers can remain on the forefront of new technologies designed to improve public safety services. We're looking forward to uniting with the industry, supporting the CPCA's mission and presenting our solution as an option for officers searching for a new way to capture their investigations."
The Connecticut Police Chiefs Association's 2019 Public Safety Exposition will take place on April 18, 2019 from 8:00 AM ET to 3:00 PM ET. The CPCA unites law enforcement agencies in the state, providing exhibitors the opportunity to showcase products and services designed to enhance public safety.
Learn more about the 2019 CPCA Public Safety Expo here.
About CrimeCenter Software
CrimeCenter Software is a web-based investigative case management application built by law enforcement, for law enforcement. Accessible on any mobile or desktop device, CrimeCenter delivers intelligent investigation management and analytic capabilities which provides investigators with key information leading to conclusions that otherwise may not have been possible for both internal and criminal investigations. It exists to allow all agencies – small, medium or large – to function more effectively and better serve their communities. Headquartered in Newark, New Jersey, CrimeCenter Software is strategically located just west of New York City.
To learn more, visit crimecenter.com or follow @crimecenter on Twitter, LinkedIn, Facebook and YouTube.

Request more info from CrimeCenter Software
Thank You!