Spotlight: Dogtra is helping unleash your dog's potential
For over 30 years, Dogtra has collaborated with industry professionals to create class-leading tools
---
Company Name: Dogtra
Headquarters: Torrance, CA
Signature Product: E-Collars
Website: https://www.dogtra.com/
1. Where did your company name originate from?
Our name originates from our company's foundation of creating class-leading dog training tools. Thus, Dogtra is a portmanteau derived from 'dog' and 'training.'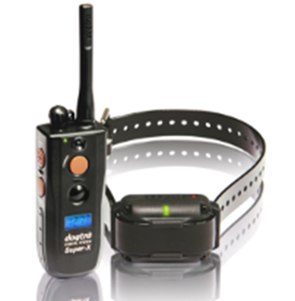 2. What was the inspiration behind starting your company?
Our founder was an avid hunter who saw a need for tools to better train his hunting dogs. He began to create durable dog training products, and as his passion grew, he expanded the product line to include not only hunters, but also professional dog trainers, K9 officers, and pet owners in their specific niche.
3. What is your signature product and how does it work?
Our signature product is our e-collars. While we produce a variety of products, including GPS Collars, No Bark Collars, Ball Trainer, and Launchers, our main products are the e-collars that can be used to correct behaviors through the use of stimulation control and a pager vibration feature.
4. Why do you believe your products are essential to the police community?
Dogtra products are essential because they help an officer train a dog for real-life situations. These tools ensure the canine can respond appropriately, obediently, and willingly to their handler's commands – especially when being told to release a bite on an apprehended suspect. The Dogtra e-collar can be used to catch a distracted dog's attention in order to get him to refocus and reestablish control over a highly driven dog during high-stress situations. The Dogtra e-collar's durability, paired with innovation such as its hands-free feature, allows handlers and K9 dogs to withstand even the most demanding situation. The Dogtra dual-function BALL TRAINER is another unique tool for K9s, specifically for scent detection training and bark & hold training.
5. What has been the biggest challenge your company has faced?
One of the biggest challenges that we have faced is providing proper education about our e-collars. Many see e-collars as a negative reinforcement and strictly as a punishment to hurt dogs. However, this is not the case. E-collars are a form of conditioning, not punishment. The goal is to have the dog become accustomed to the e-collar being a communication tool with his handler. If in doubt, turn to a K-9 professional familiar with e-collars to guide and train your K-9 handlers and dogs. When properly used, e-collars can save the lives of officers, dogs, and the public that they work together to protect.
6. What makes your company unique?
We continue to create our products based on the feedback of consumers and consumer testing. While we have our own internal R&D team, we also conduct product testing with industry professionals to see what the customer wants. By doing this, our R&D team is able to create durable innovative products that are in high demand.
7. What do your customers like best about you and your products?
We find that our customers like the durability and reliability of our products. Our products have been tested to withstand the most demanding training conditions and they're used and trusted by professional trainers. Our customer service team also goes above and beyond in troubleshooting issues so that customers receive personal attention to their needs.
8. What is the most rewarding part of serving the first responder/local government community?
The most rewarding moments are when we hear from officers about how our systems have helped them in their training or in dangerous situations. When we hear about moments like this, we truly feel we have a purpose in creating our products
9. Do you support any charitable organizations within public safety/community? Tell us more.
Yes, we support Thin Blue Line USA and numerous charities upon request. Our work with the Thin Blue Line USA organization helps support law enforcement nonprofits and other causes supporting law enforcement, veterans, and first responders.
10. Is there any fun fact or trivia that you'd like to share with our users about you or your company?
Dogtra products are created with a patented Rheostat Dial that gives gradual and precise stimulation in 127-levels for a range of dog temperaments and sizes.
11. What's next for your company? Any upcoming new projects or initiatives?
Dogtra is committed to continuing to deliver the most durable, reliable and innovative training gear. Dogtra's strength lies in having a close relationship with professionals to understand true need in training, so we've launched a field staff program. If you are interested in a partnership with Dogtra, please contact us at 888-8119111.