PRESS RELEASE
FLIR announces Gear Giveaway for survey participants
---
Enter FLIR's Gear Giveaway by participating in their ETD survey.
WILSONVILLE, Ore. — Developed by FLIR, handheld Fido X-Series explosives trace detectors (ETD) use proprietary TrueTrace® detection technology to detect a broad range of explosives with best-in-class sensitivity. These simple to use ETDs are used to detect trace amounts (invisible quantity) of threat materials using either a swipe or by sniffing explosives vapor, expediting frontline decisionmaking for law enforcement and other first responders.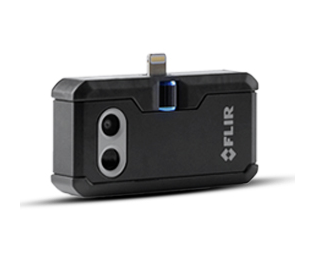 FLIR invites users to participate in their survey, and will use the information to improve upon current and future ETDs. You may take the 6-question survey here.
Participants in the survey will have a chance to win FLIR merchandise, including t-shirts, ballcaps, and a FLIR ONE Pro Thermal Camera compatible with iOS devices. No purchase is necessary to take the survey and enter the giveaway.

Grand Prize: 2x FLIR One Pros (iOS) 
2nd Prize: 20x FLIR T-Shirts 
3rd Prize: 20x FLIR BallCaps 
Take this short survey for your chance to win.
About FLIR Systems
FLIR Systems, Inc. is a world leader in the design, manufacture, and marketing of sensor systems that enhance perception and awareness. FLIR's advanced systems and components are used for a wide variety of thermal imaging, situational awareness, and security applications, including airborne and ground-based surveillance, condition monitoring, navigation, recreation, research and development, manufacturing process control, search and rescue, drug interdiction, transportation safety, border and maritime patrol, environmental monitoring, and chemical, biological, radiological, nuclear, and explosives (CBRNE) threat detection. For more information, visit FLIR's web site at www.FLIR.com.

Request more info from FLIR Systems, Inc.
Thank You!