PRESS RELEASE
Syracuse Sergeants Use SOFTT-W to Save a Life
---
Syracuse Police Department sergeants used a SOF Tactical Tourniquet – Wide to help save the life of a man who was struck in the leg by a stray bullet.

Back in January, a 36-year-old man was struck by a stray bullet in the femoral artery near his knee. The bullet penetrated the victim's outer and inner walls of his first floor apartment. Responding to the call, one Syracuse sergeant found a three-foot wide pool of blood underneath the victim. With another sergeant's aid, the tourniquet was successfully applied to the victim's leg. After three turns of the windlass, the bleeding stopped.

Medical staff at Upstate University Hospital said that the sergeant's actions had "unequivocally saved the man's life." The victim has since returned home from the hospital.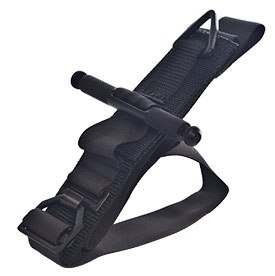 Syracuse Police was trained and equipped with the tourniquets in the spring of 2014 after the New York State Division of Homeland Security and Emergency Services made the tourniquets available to officers statewide.

Tactical Medical Solutions, Inc. is a global developer and manufacturer of medical supplies for combat and tactical medicine.
About Tactical Medical Solutions
Law enforcement and first responders around the world face the same tough questions: Is a basic first aid kit capable of treating a serious injury? When a police officer is injured, who will reach them first? How long will a victim have to wait for a scene to be called safe? Tactical Medical Solutions® has provided the answer from the streets of Los Angeles, to the alleys of New York, on the duty belts of Philadelphia, to every patrol car in Dallas. TacMed™ offers a full range of trauma kits and components for patrol to SWAT with the ability of kit customization.