PRESS RELEASE
Sellmark is on target for the 2018 POMA Conference!
---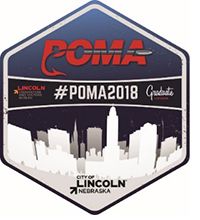 MANSFIELD, Texas — Sellmark is on target to participate in the 2018 Professional Outdoor Media Association (POMA) Conference, scheduled for June 12 – 15, in Lincoln, Nebraska.
Sellmark brands, including Pulsar, Sightmark, Firefield and 12 Survivors will be showcased at several events throughout the conference, including POMA Camps, Shooting Day and the Product Showcase. Attendees will get hands-on time with products that turned heads at the 2018 SHOT Show, including the Pulsar Trail XP50 LRF, Accolade Thermal Binocular, RAM Series Ultra Shot M-Spec Reflex Sight and Sightmark Photon RT Digital Night Vision riflescope. In addition, two new lines of Sightmark scopes also will be on hand—Citadel and Latitude.
Recognized as the premier association of outdoor media professionals and an unwavering supporter of the Second Amendment, POMA's ranks feature some of the world's most respected outdoor communicators, including editors, writers, photographers, broadcasters, publishers and corporate partners from every corner of the industry for four days of informative clinics, invaluable networking and relationship building, roundtable discussions and content creating opportunities.
About POMA
More than 450 active outdoor industry communicators and corporate partners have selected POMA as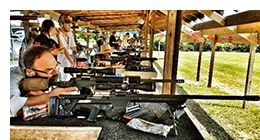 their professional association. All members pledge to support and defend traditional outdoor sports and heritage endeavors, wildlife conservation and the 1st and 2nd Amendments to the U.S. Constitution.
About Sellmark
Sellmark is dedicated to producing industry-leading outdoor lifestyle products and brands and continues to grow market share in more than 50 countries, including many quality retailers in every state across the U.S. To date, Sellmark products and brands have been sold in more than 5,000 locations around the world. Sellmark "Brands that Sell" include Sightmark, Pulsar, Firefield, and 12 Survivors. For information about any of these brands or products, please contact mediarelations@sellmark.net.
About Pulsar
Every Pulsar device is designed, manufactured and tested to ensure demanding professionals receive the most reliable, most advanced thermal and digital night vision performance the industry has to offer. The result of Pulsar's commitment to industry-leading excellence is consistent world-class quality, precision engineering, seamless device operation and cutting-edge proprietary software. Pulsar produces an array of advanced optical devices designed for law enforcement, security, home defense and hunting applications, including thermal imaging and digital night vision monoculars and riflescopes, night vision binoculars and goggles, rangefinders, IR flashlights and related accessories. To learn more about Pulsar, visit www.pulsarnv.com.

Request more info from Pulsar
Thank You!