PRESS RELEASE
F117 Economical Version LED Lightbar!
---
Once the
F117E3
in your hands installation is easy and actually, it's easy to get them in your hands.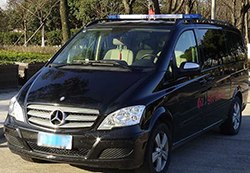 LED Power: 66PCS 3W LED;
Dimension: 120cm L x 30cm W x 5.6cm H(48.0 "Long x 11.8 " Wide x 2.2 "High);
Colour Available: Blue , amber and Blue-Red combination color;
Mounting: Gutter Mounting;
Features:
A 
durable LED light bar
 built with polycarbonate lenses and an aluminium chasis to ensure although strong, remains lightweight. Choose from Linear, or TIR module options.
Traffic director and other LED lighting options available
Supplied with mounting brackets
Available with pre-configured 
R990
  controller on request
Gutter Brackets available : MS080,MS130,MSA210
Cigarette lighter plug available : A13-56 , 
A13-76
With 8-core Cable:1. ON/OFF  2. Flash Pattern Selection
With 12-core Cable:
1. On/off
2. 50% Power
3. On/off For Take Downs And Alley Lights
4. Activates Take Downs And Alley Lights
5. Takedown
6. Flash Pattern Selection
7. Left Arrow
8. Right Arrow
9. Left Alley Light
10. Right Alley Light