Quick Take: How behavioral health crisis calls are handled in the dispatch center
Many 911 call centers face challenges determining whether a response should involve law enforcement, EMS, or a more specialized response when available
---
Every year, millions of emergency calls involving a person with a mental health or substance use disorder are received in dispatch centers – situations often referred to as behavioral health crises. Who answers these calls and how they are handled can determine whether the incident ends safely, if the person in crisis is arrested, or if they are connected to the resources that can provide assistance.
The Pew Charitable Trust, an independent non-profit, non-governmental organization, has launched a national effort to improve approaches to people in behavioral health crisis and encourage communities to offer a continuum of appropriate services.
Pew recently surveyed 233 call centers across the country to better understand how behavioral health crisis calls are currently handled by 911 (survey report available in full below). Three dozen responses from 911 call centers across 27 states were received and while the responses can't be considered nationally representative, they provide a window into the state of 911 behavioral health crisis response in the United States.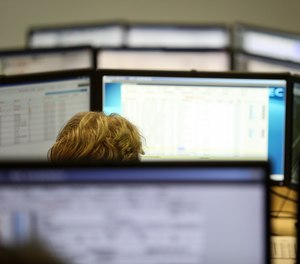 Key findings from the Pew 911 survey report
Few of the responding call centers reported having staff with behavioral health crisis training. This can impact how they handle calls, whether they can identify whether the calls involve behavioral health crisis and who gets dispatched to address the call.
Less than half said they had access to behavioral health clinicians.
While some use scripts to identify crisis calls, many said they rely on the expertise and experience of the call takers in the 911 call center.
Even when a call is determined to involve a crisis, many call centers said they had limited specialized dispatch options on law enforcement officers when crisis training.
Some call centers do not have or were not aware of having any specialized resources to address behavioral health crisis calls.
Seven, or about one in five, reported no awareness of access to behavioral health clinicians or crisis-trained 911 call takers, law enforcement officers, fire personnel and EMTs, and they had no access or awareness of access to any mobile response teams.
The findings indicate many disparities in 911 response to behavioral health crisis calls. The Pew reports suggest that in addition to some call centers missing critical resources, a number have data reporting challenges that could hamper efforts to improve the system.
Pew webinar reviews survey findings
Following the release of the survey results, Pew held a webinar to discuss the results, as well as the implementation of the new 988 number, formally designated by the Federal Communications Commission (FCC) as a nationwide number for mental health crisis and suicide prevention services.
The implementation plan approved by the FCC established a timeline to make 988 operational nationwide by July 16, 2022, with calls routing through the National Suicide Prevention Lifeline. Currently, the majority of behavioral health crisis calls go to 911 call centers and Pew's analysis suggests many 911 call-takers and dispatchers are ill-prepared to navigate those calls and determine whether a response should involve law enforcement, emergency medical services or crisis services.
Webinar panelists included:
Memorable quotes from the webinar
The presenters for the virtual session offered several memorable quotes:
"We know that taking someone in a behavioral crisis to jail or the emergency room is usually not the right answer. Yet the resources that we have available today from 911 centers for 911 callers are usually police, fire or EMS." — Kent McKenzie
"Someone shared with me they called health emergency and a ladder truck, a paramedic and police had responded,  and they said 'the response was flashing lights and sirens to my home was more dramatic than the crisis I was calling for.'" — Rep. Steven Eliason
"I think it is important to know that with the pandemic, proximally 40% of Americans are suffering from some form of mental illness whether depression or anxiety." — Rep. Steven Eliason
"Many people talk about the world before 911 and how disjointed that was with different numbers on your refrigerator for different things if you had a phone. And I think we have a lot of lessons to learn with 988 as well." — Dr. Debra Pinals
Key takeaways
Timetable
The federally mandated 988 number is going live in 2022 and with only 8 months until the formal launch, there seems to be a lot of training, education and data collection required to ensure that PSAPs are ready and able to divert crisis calls to the 988 centers and in turn receive transfers in when police or EMS may be required.
Responsibility
States are now largely responsible for implementing the number – including building the infrastructure, training staff, and integrating it with 911 and other emergency services – but the federal government has given them little funding or guidance to do so.  
Information
There is a relative lack of information about how call centers manage these emergencies, including how calls are assessed, what dispatch options are available, and how data on calls and outcomes are collected and shared. Those unknowns are fueled by the disjointed nature of the system, comprising more than 5,000 separate 911 call centers, each with its own standards for training staff, call-handling and dispatch protocols, and data management and reporting systems
Summary
It was clear from the Pew team and the speakers that while the 988 number activation is imminent, we must, as agencies and regional areas, understand how our current 911 system will operate with and alongside the 988 system. Further to that, we must also acknowledge that our existing processes and procedures are generally not sufficient to effectively deal with callers in crisis or worse, suicidal. 
Telecommunicators and call takers may not have the experience or training to deal effectively with the caller once the call-taking script ends. How dispatchers carry on the conversation while help arrives must be addressed via initiatives such as CIT training for communicators, an area that needs drastic improvement.
NEXT: State your case: Should law enforcement respond to mental health crisis calls?
911 Call Centers Lack Resources to Handle Behavioral Health Crises by epraetorian on Scribd