Reveal showcases new body cam, evidence management system at IACP 2015
The RS2-X2L body camera features up to eight hours of battery life and 32GB of memory for up to 34 hours of video and audio recording
---
By Police1 Staff
Reveal showcased a new body camera with a digital evidence management system at IACP 2015.
The RS2-X2L body camera features up to eight hours of battery life and 32GB of memory for up to 34 hours of video and audio recording.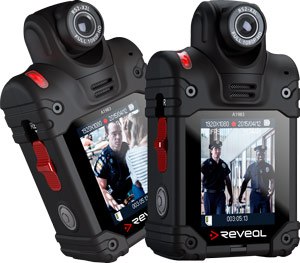 The company also showcased their new cross-platform Digital Evidence Management Software (DEMS Web) and a stand-alone docking station option called Smartdock.
Included with the purchase of a Reveal body camera, DEMS Web allows agencies to securely store, organize, access and manage files any time on any device, includinglaptops, cell phones, desktop computers or tablets. 
The compact, stand-alone Smartdock charges cameras automatically and uploads videos from up to eighteen cameras without computer prompting. The Smartdock can operate with a standalone, enterprise, hybrid or cloud-based DEMS.
Prices for the RS2-X2L start at $889. The device is expected to ship January 11, 2016.
For more information on Reveal and its products, visit revealmedia.com.