Off-duty SD officer fatally shot during domestic dispute
The 52-year-old officer was a 10-year veteran of the force
---
By Police1 Staff
KYLE, S.D. —  A tribal officer in South Dakota was fatally shot during an apparent domestic dispute, according to federal and tribal officials.
The Capital Journal reports that Oglala Sioux Tribal Officer Brian Gerard Garrett was killed early Saturday morning during a domestic dispute. The 52-year-old officer, who was a 10-year veteran of the force, was not on duty at the time of the shooting.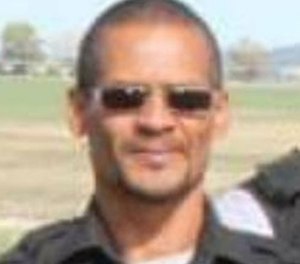 Garrett's wife, whose name has not been released, was taken into custody. 
On Monday, LEOs gathered to remember the slain officer, according to KOTA-TV. 
"He deserves this respect," said Donna Lamont from the Oglala Sioux Tribal Housing Authority. "For the amount of time that he served for our department and for the work he did in the communities, he definitely deserves every bit of this."
FBI officials didn't release any additional details about the shooting. No charges have been filed.