PRESS RELEASE
Seer Helmets Introduces the S-7003 DVR for Motor, Tactical & Bicycle Applications
---
A Brand New Helmet Camera & DVR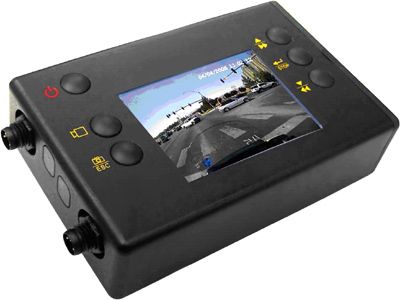 The S-7003 DVR from Seer Helmets consists of a lightweight, compact, wearable, water resistant, digital video recorder evidence recording system. The DVR records video & audio to SD Media in either B&W, Color or IR with helmet mounted cameras. Evidence is easily reviewed in the field and connects via USB to departments computers. Finally, video evidence sees what the Motor Officer, Bicycle Patrol Officer or Tactical Officer sees while performing his duties with a wearable shock resistant digital video recorder.
Rugged yet small, the S-7003 DVR records for up to 10 hours on a single charge.
About Seer Helmets
Super Seer Corporation is a Custom Helmet Manufacturer. We build each helmet by hand - one at a time. No compromise is made in the quality of the helmet. Since we hand paint each helmet, custom painted helmets for Harley-Davidson and Honda are our specialty. Our custom motorcycle helmets not only look great, but feel great too! We also offer motorcycle accessories such as motorcycle goggles and faceshields. In addition, we are the industry standard for police helmets such as: swat helmets, mounted patrol helmets, police motorcycle helmets, riot and correctional helmets. For more information, visit www.SuperSeer.com.