Spotlight: Sightmark, the leader in state-of-the-art optics and accessories
Developing products that work as hard as you do
---
 Company Name: Sightmark 
Headquarters: Mansfield, TX
Signature Product: Ultra Shot line
Website: www.sightmark.com
1. Where did your company name originate from?
At its heart, Sightmark is a fusion of form and function, incorporating varied concepts and years of experience into our product design. The company name is a portmanteau of "sight" and "marksmanship", conjuring thoughts of the trademark precision and accuracy for which our products are known.
2. What was the inspiration behind starting your company?
In 2007, the goal was the provide state-of-the-art optics and accessories to make the modern sporting rifle, shotgun and pistol as accurate as possible. In recent years, we have responded to law enforcement interest in our product lines by launching a dedicated department and announcing our GSA status.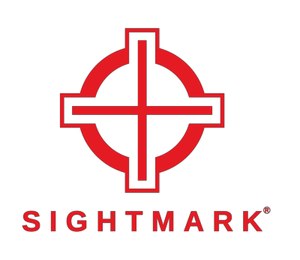 3. What is your signature product and how does it work?
Though we originally made our name in boresights, we soon became one of the most popular red dot and reflex sight manufacturers in the world. Our signature Ultra Shot line is crowned with the Ultra Shot M-Spec, an unmatched marriage of quality and value already in service across the country.
4. Why do you believe your products are essential to your vertical community? 
Sightmark products bring accuracy, situational awareness and the tools for detection to our LEs, offering higher quality and more features than our competitors at a better price. Sightmark backs all of its products with a lifetime guarantee and should a question ever      arise, help is a phone call away.
5. What makes your company unique?
We are not some corporate conglomeration - we are a group of hard-working Texans who live and breathe this stuff. We use these products out in the field, just like our consumers do. We stand behind our products.
6. What do your customers like best about you and your products? Hands down, the service. People want to do business with real people who know their stuff and stand behind their products. If you call our support department, you will reach a technician in our Mansfield, Texas office with experience and integrity who will stand behind our lifetime warranty.
7. What is the most rewarding part of serving the first responder/local government community? 
We are thrilled any time we hear that one of our products helped an officer in the field, whether to save a life, avoid a conflict or catch a bad guy. First responders are out there every day and every night working to keep our communities safe, running towards the danger instead of away from it. Sightmark is honored to provide the tools that contribute to their safety and success.
8. Do you support any charitable organizations within public/community? Tell us more. 
Sightmark supports law enforcement in many ways. We are a proud sponsor of our local law enforcement's annual employee banquet. We contribute to K9 special units as they are retired from the force. We also sponsor local explorer posts for students looking for a career in the law enforcement field. 
9. What's next for your company? Any upcoming new projects or initiatives? 
Sightmark is always analyzing the market, listening to our customers' ideas and gearing up for new products. Several items are in the works that Sightmark plans to introduce in 2019.

Request information from Sightmark
Thank You!