NY officer dies in off-duty motorcycle crash
Dustin James was off duty riding his motorcycle when he and a Toyota Camry collided
---
By Heather Yakin
The Times Herald-Record
GARDINER, N.Y. — An off-duty Walden police officer died Tuesday in a crash on Route 44-55 in Gardiner, police said.
Ulster County sheriff's Capt. Vincent Altieri said Dustin James, 31, was riding his 2013 Harley-Davidson motorcycle eastbound on Route 44-55 when his motorcycle and a 2011 Toyota Camry heading northbound out of Bruynswick Road collided about 10:48 a.m.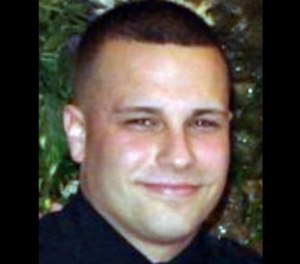 James was pronounced dead at Mid-Hudson Regional Hospital in Poughkeepsie.
The Camry was being driven by Alejandra Rodas-Perez, 19, of Bloomingburg, the sheriff's office said.
James is survived by his wife, Maryellen James, according to a news release from the Village of Walden Police Department.
The state police crash reconstruction team is assisting the Ulster County Sheriff's Office with the investigation. The outcome will determine what charges, if any, will be filed in the case.
According to a news release from Walden police, James started with the village department on Jan. 1, 2007 as a part-time dispatcher, and became a part-time officer on Aug. 12, 2007. He went to full-time status in October 2009. He also began working as a part-time officer with the Montgomery village police in December 2015.
Walden Police Chief Jeff Holmes and Montgomery village Police Chief Steven Walsh offered this statement: "Officer James was an exceptional Police Officer that excelled at his job. His many contributions to both departments are too numerous to list. He had compassion for others, a sense of humor and an attention to detail.
"Officer James was loved by all who had the pleasure to know him and work with him over the years. There was nothing that Officer James would not do for his fellow brother or sister. Officer James will be deeply missed by his family and friends here at the Village of Walden and Village of Montgomery Police Departments."
Walden posthumously promoted James to the rank of investigator.
———
©2017 The Times Herald-Record, Middletown, N.Y.
McClatchy-Tribune News Service

Request product info from top Police Motorcycle Accessories and Gear companies
Thank You!