PRESS RELEASE
Introducing the Ford PIU Spare Tire Organizer
---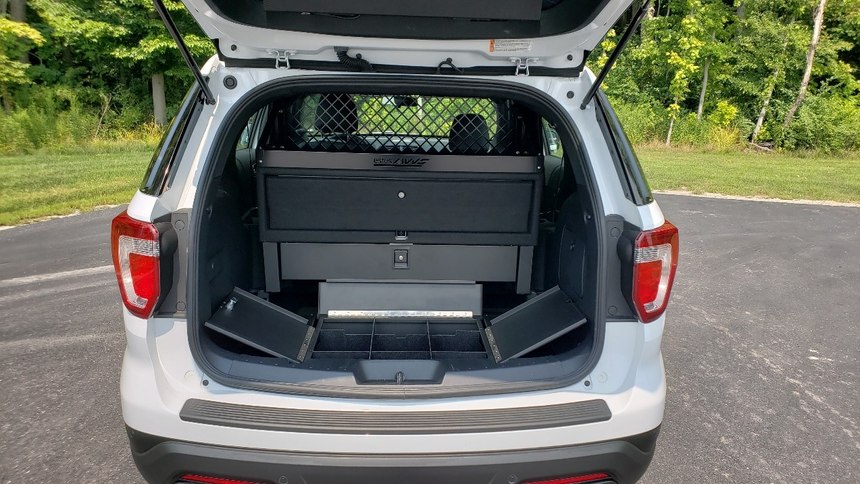 This new Estes AWS product allows you to keep the small stuff out-of-the-way, so you can get back to the things that really matter. Is there no space left in your vehicle? Does your Ford PIU feel packed? In law enforcement, your squad car is your office and organization is key in a career where every second counts. So if there are small items crammed into your dashboard, shuffling around on your floor, on your seats, and everywhere in between, its' time you put them in an out of the way place so you can get back to addressing the big stuff.
Estes AWS is giving you back control of your space with The Ford PIU Spare Tire Organizer.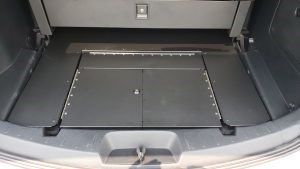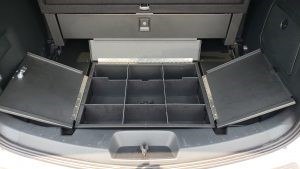 Our innovative Ford PIU Spare Tire Organizer's design is ideal for freeing up space in your vehicle while providing an out-of-the-way cargo holder above your spare tire. If space is scarce in your vehicle, the Spare Tire Cargo Organizer is for you.
Is ideal for locking away small items in an out-of-the-way place
Only takes 3 minutes to install
Includes configurable dividers for organization
Sits on top of your spare tire, the only unused space in your vehicle
Can be purchased as:

Full package that replaces your factory cover
Box only for use with other rear storage products
If you're sick of having no space available in your Ford PIU, then put small items in their place with the Estes AWS Ford PIU Spare Tire Organizer. For more information or a quote on our Spare Tire Cargo Organizer, Contact us on our website or by phone at (317) 995-9742.
About Estes AWS
Estes AWS formed as a result of the acquisition of Automated Weapon Security by Estes Design and Manufacturing, Inc. Estes AWS helps to protect law enforcement and communities by providing Rapid Access Weapon Lockers that are secure, accessible and rapidly responsive. Estes AWS has weapon lockers available for sedans, SUVs and pickup trucks.

Request more info from Estes AWS
Thank You!