"SLED" lead trainer answers 10 questions about active shooter response
"Through high-quality, repetitive training, we will become a safer country."
---
I recently had the pleasure of speaking with Captain Wayne Freeman, lead trainer for the South Carolina Law Enforcement Division (SLED). Since 2012, Captain Freeman has been exclusively assigned to prepare others to effectively respond to in-progress-killing events.
Since then, his team has trained nearly 200,000 people in South Carolina, 17 other states and eight different countries.
I asked Captain Freeman to share his valuable insights by answering these 10 questions: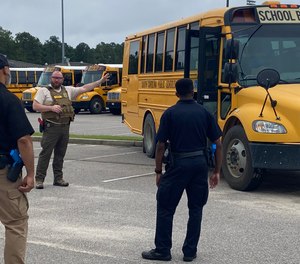 1. What should every police department know about active shooters?
Captain Freeman said that every police agency needs to understand the need to:
Train officers for a proper tactical approach for everything from a routine call to a solo active shooter response, since law enforcement casualties that occur during these events typically happen outside the location of the call while law enforcement is making the initial response.
Train all officers in tactical emergency medical care.
Know the difference between a response to an active shooter and a barricaded suspect.
Realize that 98.7% of these killing events involve a solo active killer.
Be able to apply basic Incident Command specifically for active shooter events.
Train dispatchers in the skills they need to coordinate active violence response and recovery.
Train a joint rescue task force together with law enforcement and all first responding partners.
Understand that the real work starts after the threat has been eliminated or after the killing has been stopped.
2. What skills should every officer possess?
Officers need to be able to:
Shoot accurately under extreme stress.
Perform individual and team movement tactics for clearing interiors and exteriors.
Communicate so that on arrival they immediately inform other responding officers of "LCAN," which stands for Location, Conditions, Actions and Needs.
Use individual medical equipment, which they should all possess.
Recognize when there is a clear-cut change in conditions requiring a transition from the active event to a mental health situation, a rescue task force, a crime scene, or the relocation of survivors. Captain Freeman explained, "You don't have to kick in doors and yell at fourth graders after the suspect is down. That is the time to take a breath, slow down and transition."
3. Are my five phases of the active shooter still taught?
The five phases of the active shooter are still taught and to review, are:
Fantasy phase.
Planning phase.
Preparation phase.
Approach phase.
Implementation phase.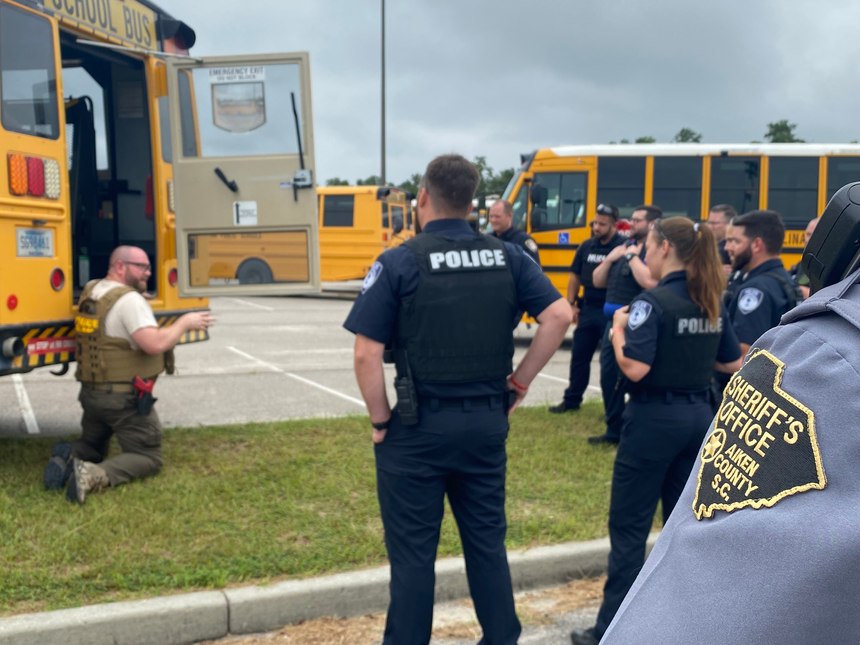 4. During these early phases are there any indicators that people can watch for?
The captain emphasized that friends, family and professionals should be watchful of these common indicators that violence may be in a person's near future. This includes:
Violent behaviors and tendencies.
An open fascination for violence.
A feeling of being wronged.
Indications of intent posted on social media (information "leakage" by perpetrators is present in at least 70%-80% of these cases).
Unusual sudden changes in behavior such as a person changing from "sweet to mean."
Aberrant behavior.
Once the violence begins, Captain Freeman teaches the five imperatives are:
Stop the killing (by stopping the killer).
Stop the dying (tactical emergency medical care).
Rapid casualty evacuation and transportation to advanced medical care.
Stop the crying.
Start the healing.
5. What tools should be in every squad car?
Rifle with optics.
Plate carrier or tactical vest.
Ten-pound sledgehammer.
Go-bag containing tourniquets, chest seals, gauze, compression bandages, hemostatic gauze, 2-4 fully loaded magazines for every weapon system, bottled water, snacks, eye protection, gloves and although it may be expensive, if possible, a ballistic shield and helmet.
SLED PIO Renee Wunderlich added, "It is imperative that officers are trained with all of these tools as well."
6. Does research indicate that this is more than an active "shooter" problem?
"Absolutely!" replied Captain Freeman. 
Killers resort to bombs, edged weapons and vehicles, and Captain Freeman emphasized they are also using, "fire and smoke as a weapon."
Has this research indicated killer's tactics have evolved?
"Yes!" They are:
Becoming more mobile.
Conducting overhead operations more and more.
Coordinating operations with central communications, like in Mumbai.
Using smoke and fire as a weapon.
7. What does SLED's training for officers look like?
Officers are first given the knowledge, physical skills and critical thinking skills needed to proceed and then they are put to the test.
After that initial training, trainees are given realistic challenges. Once an officer or officers enter(s) a building to solve a problem they travel through hallways filled with smoke, victims, blood pools and treatable wounds, with the background noise of screams and cries for help. The stress seems real, making the training seem real.
One of the key elements emphasized in their training is to not only quickly respond to stop the threat, but also for the officers to communicate, while they are simultaneously addressing all the tasks presented to them.
SLED offers specifically designed active shooter training to:
All first responders across the state (law enforcement, fire, EMS, other medical personnel, etc.).
School administrators and teachers.
School Resource Officers.
Places of worship.
Businesses.
Dispatchers and telecommunicators.
8. How is the training for students different?
For a K-12 environment, SLED's training focuses on teachers and administrators. Scaring the kids is counterproductive. Captain Freeman says, "There's usually almost no need to involve the kids in drills and exercises. When you do, it can be in a very planned, almost banal environment, just like how you treat fire drills."
Freeman said of training children, "Psychological research shows the more you practice in a non-fear-based training methodology, the better your performance during an incident."
9. What unique training offerings does SLED offer?
Besides the programs offered to officers, schools, churches, and business and government employees, Freeman said, "We have developed specific courses that teach active violence responses for bus drivers and dispatchers."
SLED additionally trains personnel who would like to become trainers themselves.
Captain Freeman and his team also developed a practical class to prepare first responders to more effectively deal with individuals with special needs during tactical situations. This material includes the categories of special needs, preparing teachers and assistants in the special education environment, and reunification specifically for students with special needs.
10. What is the one thing that is most important to get across to every police officer in the nation?
Captain Freeman was adamant about the need for officers to have the "proper mindset," when responding to in-progress killings in schools where a delayed response can facilitate a mass murderer. He is a strong advocate of the solo officer response, reasoning that the officer is trained and armed whereas, "The children only have books and pencils."
The children are waiting on you to do something.
Conclusion
Captain Freeman was passionate about the results that can come from the efforts of his team of trainers and other training programs such as "ALERRT" (Advanced Law Enforcement Active Response Training).
Captain Freeman said, "Through high-quality, repetitive training, we will become a safer country."
Contact Captain Wayne Freeman at wfreeman@sled.sc.gov.
Sources
Personal interview with Captain Wayne Freeman and Public Information Officer Renee Wunderlich of the South Carolina Law Enforcement Division.
Reporting of Maggie Quon of the Post Bulletin.