22 on 2022: A police leadership playbook
Strategies for success in 22 key areas of policing
---
While 2020 brought a seismic shift to all our lives, 2021 continued to be challenging for the law enforcement profession, with widespread personnel shortages, rising crime in some jurisdictions, and growing pains associated with reform efforts.
Police1 asked law enforcement experts to outline solutions for the ongoing and emerging issues facing police leaders and officers in 2022. We hope this playbook will serve as a roadmap to help you successfully navigate the path ahead. Following are a few excerpts from "22 on 2022: A police leadership playbook." 
To download the complete playbook, fill out the form below.
CRISIS COMMUNICATIONS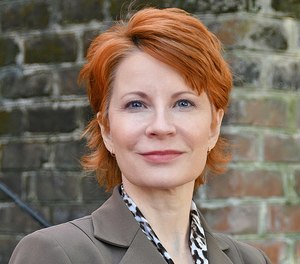 This past year has brought to pinpoint focus the value of timely, truthful, and targeted communication during a crisis.  Agencies that have remained silent or let the 'cement harden' on an incorrect narrative, paid the price.
And while an agency may not have many facts to share at the onset of a crisis, it can lay the foundation for the truth about the incident and let stakeholders know what they should be doing.  Silence is a fertile breeding ground for misinformation, malicious disinformation, and rumor – usually not in the lead agency's favor.
Be cognizant of the four important stakeholders you will need in your corner during a crisis: your employees, elected officials, your community, and the media.  Constantly strive to establish a community of advocates who will support and amplify the important messages needed to be conveyed during a crisis. 
The year 2022 will be no easier when it comes to managing disinformation and rumor.  Develop the means and mediums now to help manage, convey, and amplify important messaging when it really matters.
Read: Managing the media when crisis hits your hometown
Judy Pal is a law enforcement communications expert who has served in executive management positions for police in both Canada and the U.S including serving as an Assistant Commissioner with the NYPD, Director of Operations for FBI-LEEDA and Chief of Staff with the Baltimore and Milwaukee Police Departments. She conducts in-person and online, on-demand image, internal culture, and communications consulting and training for law enforcement.
FLEET MANAGEMENT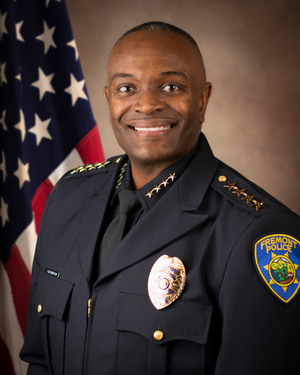 The law enforcement profession is in a constant state of change as our policing environment evolves and technology continues to advance. As professionals, police agencies scan the horizon to identify trends and anticipate the future of law enforcement. Throughout the years, our communities and government agencies have become more conscious of the environment and the relevance of the impact of carbon emissions. Over the past few years and in an attempt to align with a variety of federal and local government initiatives, many police agencies deployed or are beginning to consider electric patrol vehicles. Although electric vehicle technology has become more prevalent in our communities, utilizing these vehicles for police operations is still relatively rare.
Police executives should note and understand that each jurisdiction is different and has unique service demands. An agency's topography, traffic conditions, size of coverage area, weather, availability of charging stations (infrastructure) and other variables should be carefully considered while evaluating the practical use of electric vehicles for patrol operations. Results of electric vehicle pilot programs have produced evidence that this technology should remain a consideration for police departments as we move toward the future. 
Read: Meet this California PD's tricked out Tesla
Chief Sean Washington is the top police executive at the Fremont (California) Police Department and is a 24-year law enforcement veteran. Several years ago, he led an initiative to deploy one of the nation's first fully deployable electric patrol vehicles. 
LEADERSHIP DEVELOPMENT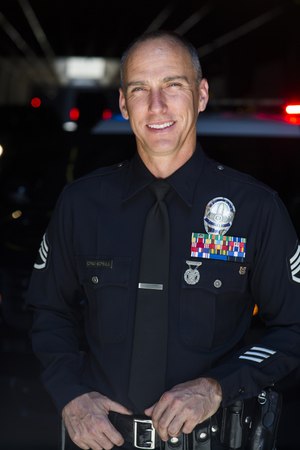 Leadership influences behavior and guides outcomes. In 2022, the American people will need effective law enforcement leadership more than ever. The data is clear: better leaders create better working environments, which leads to better job satisfaction. We know there is a direct correlation between officer morale and the quality of outcomes in the field. Our profession must make a concerted and strategic push to develop our personnel to contend with the current political and operational environments.
Treat leadership like a muscle and exercise it daily. In 2022, I recommend the following three activities to build your organization's human capital through leadership development:
1. Frame your challenges in the context of leadership and give leadership-specific tasking to junior personnel – they are capable and will surprise you;
2. Write your leadership vision for 2022, ensure it is well-communicated and well-understood;
3. Invest in formal leadership training, like the LAPD Leadership Program or the distance learning LAPD University, the return will be quantifiably positive.  
2022 will bring no reprieve to the complex challenges facing policing. Your officers and your community are looking to you. Be the leader our nation needs!
Download: LAPD University mobile training app
Brian Churchill is a Sergeant-II with the Los Angeles Police Department, currently assigned as the Officer-in-Charge of the LAPD Leadership Program. He concurrently serves as a Lieutenant Commander in the Coast Guard Reserve and was a White House Fellow from 2018-19.
EXPERTS FEATURED IN "22 ON 2022: A POLICE LEADERSHIP PLAYBOOK"
Click here to view last year's playbook. 
To download the complete playbook, fill out the form below.
22 on 2022: A police leadership playbook