2020 state ballot measures law enforcement should know about
Whether the issues passed or failed, what's on state ballots is evidence of what is on the minds of voters
---
There are a few themes percolating on state ballots that haven't generated much national attention. Whether the issues passed or failed, or didn't even make it on the ballot, it is evidence of what is on the minds of voters and those willing to jump through the hoops to get items on the public's agenda.
Alabama
The state evidently had a patchwork of laws regarding self-defense. Where common law covered most questions of self-defense across the nation until recent decades, the issue of using deadly force for the defense of one's home under the Castle Doctrine, and when or whether one had a duty to retreat before resorting to deadly force in self-defense, has become politicized. Alabama voters approved a slight expansion of the "stand your ground" defense.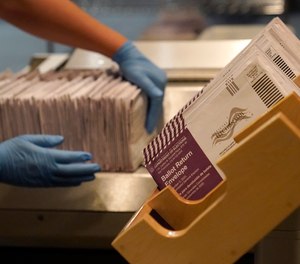 A bail reform measure and a victims' rights law revision did not make the ballot but were on the radar for other states as well.
Arizona is one of at least five states that have opened the door to legal marijuana, reduced penalties, or expanded current legalization. Each state's laws vary, from limited medical use to age limits, to growing. The common denominator is taxation. Revenues from taxing marijuana promise to fund schools, drug rehabilitation and all manner of projects. Elusive savings from diverting law enforcement and corrections resources away from marijuana enforcement are always projected by marijuana advocates.
[READ: Policing in an era of legal marijuana]
Other issues brewing in Arizona that didn't generate enough steam to make the ballot include reducing some offenses to civil status, legalizing more classes of drugs, reducing the drinking age to 18, and prohibiting red light and speeding cameras.
It is likely that more states will be asking voters to decriminalize drugs under the theories that drug enforcement fosters disparate treatment of minority populations and drug use should be regarded as a medical issue rather than a criminal justice issue.
Mississippi, Montana, New Jersey and South Dakota joined Arizona in revising their marijuana laws.
Felon voting restoration passed in California. The issue of restoration of voting rights for those with felony convictions has been visited by several states in recent years and usually passed into law. Some states require an amendment to their state constitution in which the loss of a variety of civil rights is embedded. Supporters say that the restoration of full citizenship is a human rights and rehabilitation issue.
Measures that would be considered tougher on crime were defeated in California. Proposition 20 would have authorized DNA collection for additional misdemeanors, restrictive parole for additional crimes and increase sentencing options for additional crimes.
In Oklahoma a measure that would have shortened existing prison sentences and change current sentencing to reduce the number of non-violent felonies that can be used to enhance punishment was defeated. This likely would have affected many persons whose drug-related (i.e., "nonviolent") crimes added to their years in prison.
Nebraska and Utah outlawed slavery this election cycle. Both states, like many others in the past, outlawed involuntary servitude and slavery with the exception of prison labor. The amendments struck the penal exemption to slavery. A similar measure was passed in Colorado in 2018. The state is now facing lawsuits from prisoners demanding all of the pay and benefits of other state employees, saying that working for 42 cents a day amounts to slavery.  
Kentucky and  Wisconsin enhanced victim rights laws in their states. Kentucky's previous law, known as Marsy's law, had been struck down by the courts. This vote was to correct the previous measure.
Oregon saw a shift away from criminal penalties for personal use amounts of virtually any drug. What had been felonious crimes will now become the lowest class of offense in Oregon's statutes, the newly created Class E. Health assessments will be handed out instead of sentencing, with the goal of giving access to rehabilitation to addicts.
Not discussed in detail here, but worthy of review are the local measures on criminal justice reform that have been implemented by vote, by local governing bodies and by fiat from some elected officials. Civilian oversight of police, reduced staffing and diversion of funding for law enforcement, and bail and sentencing practices among other matters affecting law enforcement are being put in place in a patchwork manner. Wise leaders will prepare for the debate on these issues and watch for evidence of their success or failure. There should be no surprises on the next ballot.