FCC investigates 911 policy after hotel slaying
Initiative would allow hotel guests to dial 911 without having to press 9 first
---
Associated Press
DALLAS — A Texas grandfather's initiative to allow hotel guests to dial 911 without having to press 9 first — spurred by his granddaughter's inability to call for help when her mother was stabbed to death — has prompted a federal official to reach out to major hotels.
The story of Hank Hunt and his 9-year-old granddaughter motivated Federal Communications Commission member Ajit Pai to send letters to 10 American hotel chains asking whether guests dialing 911 are directly connected to an emergency call center or a hotel employee. The letters also ask for the number of hotels in which someone dialing just 911 would not complete the call, and what plan the chain had to resolve that issue.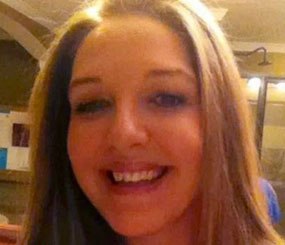 The letter from Pai, one of five commissioners for the agency that regulates telephone communications, requests a response by Feb. 14, although hotels are not required to respond.
Pai told The Associated Press that the Hunt family's situation was "horrific" and that he wanted to know more about the scope of the potential problem before recommending action.
"If it's a '90 percent' problem as opposed to a '5 percent,' obviously the contours of the problem will look very different and the nature of the solution will look very different," Pai said Wednesday.
Mark Fletcher, chief architect of public safety solutions for communications company Avaya, said he hoped the FCC effort would collect much-needed data.
"The first step is to collect the facts, and understand the issue," Fletcher said in an email. "Once that inquiry is complete, the FCC will be able to determine where the most suitable place for action resides."
Kari Dunn had taken her three children to visit her estranged husband at a Baymont Inn in Marshall, Texas, the night in December when she was killed. Authorities say Brad Dunn dragged the young mother into a bathroom and stabbed her to death. Her daughter tried to dial 911 four times, but didn't know to press 9 first and got no response. A guest in a nearby room eventually called for help.
Brad Dunn is accused in his wife's murder and is being held on $5 million bond. His attorney, Scott Rectenwald, has declined to comment.
Officials at the National Emergency Number Association, a group representing 911 call takers and industry professionals, said the case highlighted longstanding concerns they had about whether people were facing hurdles in calling for help.
Hank Hunt, who spoke to Pai on Tuesday night, said the success of his campaign had far exceeded his expectations. A change.org petition calling for "Kari's Law" in honor of his daughter has more than 400,000 signatures.
But Hunt got a reminder this week that he has a long way to go while staying Monday night at a hotel in the Central Texas city of Waco.
"There was a big card on the phone giving you instructions on how to do everything else, except dial 911," Hunt said Wednesday. "It was disheartening."
He said he asked front desk employees how to call 911 from his room. They told him he had to dial 9 first.
Copyright 2014 The Associated Press