Ky. PD saved money, lowered arrests by hiring social worker to assist cops
Social worker Kelly Pomplio says she helps with calls after the scene has been secured by a police officer
---
By Brian Niemietz
New York Daily News
ALEXANDRIA, Ky. — A 17-person Kentucky police department saved hundreds of thousands of dollars, lowered its arrest rate and maybe even created a blueprint for the future of law enforcement by adding a social worker to its ranks.
Wave 3 News reports that after the City of Alexandria hired Kelly Pompilio to assist officers in 2016, it saved up to $50,000 a year and saw arrests dip by 15%, according to the resourceful police department's former chief.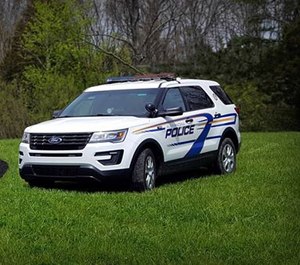 Pompilio told Wave 3 that most of the calls she fields are domestic violence, mental health and substance abuse issues. Her duties augment those of fellow officials.
"I'm more the second responder, so the officer responds first," she said. "There are times that I do go on scene with the officer, but that's only after it's secured and safe for me to enter."
Pompilio also said she provides ongoing services to families so they don't have to tie up the 911 line with non-emergencies.
"Every day is different," she said.
The Cincinnati-area resident has a master's degree from Louisville University, according to her Linked In page.
Former Police Chief Mike Ward said that bringing in a social worker rather than another police officer, who also needs to be equipped, saves Alexandria taxpayers as much as $50,000 a year.
"(Police social workers) started solving problems for people in our community and for our agency that we've never been able to solve before," Ward said.
Encouraged by the results, the 10,000-person town northeast Kentucky town has since added a second social worker to the force. Alexandria still reportedly employs 17 police officers.
A national discussion to "defund police" gained steam in late May when a Black man in Minnesota, George Floyd was killed in police custody.
The issue has taken center stage in November's presidential election as government agents crackdown on protesters nationwide, who took to the streets following Floyd's death.
President Trump has doubled-down on his support of strengthening law enforcement agencies and accuses his opponent Joe Biden of wanting to defund police. That is a misrepresentation of the former vice president's position, though Biden told CBS News in June that federal dollars for cops would require them to "demonstrate they can protect the community, everybody in the community."
He also stated in that interview "I don't support defunding the police."
©2020 New York Daily News
McClatchy-Tribune News Service