Airbnb launches portal for law enforcement
Officers will be able to submit and track the progress of legal requests
---
By Police1 Staff
SAN FRANCISCO — Airbnb, an online short-term property rental platform, announced Sunday that it has created a new online portal for law enforcement to request information from the company. 
According to a press release, Airbnb has created "a secure and streamlined channel for law enforcement to submit valid legal requests for information" from the company. Officers will be able to track their requests' progress and receive status updates via email.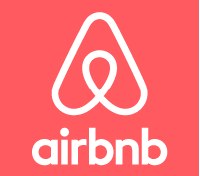 All information requests will continue to be handled in accordance with Airbnb's existing Terms of Service, Privacy Policy and Law Enforcement Guidelines, according to the press release. 
"The safety and privacy of our community is our priority," said Elaine Punch, Airbnb's Law Enforcement Operations Manager, according to the press release. "[This] announcement complements the work we do day in day out to keep our hosts, our guests and communities safe. We will continue to do what we can to assist law enforcement and their investigations." 
To create an account and submit a request, visit www.airbnb.com/lert.