Tenn. officer killed in vehicle crash
Officer Destin Legieza was a five-year veteran of the department
Duty Death: Destin Legieza - [Brentwood, Tennessee]
End of Service: 06/18/2020
---
Cassandra Stephenson and Emily R. West
The Tennessean
BRENTWOOD, Tenn. — A Brentwood police officer was killed in a two-vehicle crash on a Brentwood roadway Thursday morning. 
Brentwood police identified the officer as Destin Legieza, who has been with the department for five years.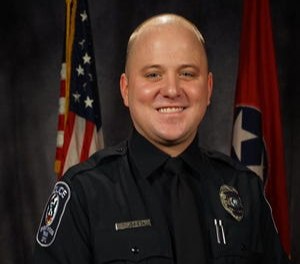 Legieza was returning to the precinct at the end of his shift when the crash occurred in front of Turner Farm and Brentwood Market. 
Richard Hickey, the department's public information officer, said Legieza was a "shining star" who was very involved in the community, supporting Special Olympics and a community flag football team. Legieza, 30, is survived by his wife.
"We thought he would be here a long time," Hickey said.
Legieza's father and grandfather worked in law enforcement, and Legieza was "continuing that line," Hickey said.
Legieza is the first Brentwood police officer to be killed in the line of duty in the history of the department, according to the Brentwood Police Department. The department will bring in grief counselors.
The Tennessee Highway Patrol is investigating the cause of the crash. Both vehicles involved sustained front-end damage.
The preliminary investigation indicates that the other driver crossed the center line of the road while traveling north. The car struck Legieza's patrol vehicle headlight to headlight as he was traveling south.
The THP Public Information Officer Bill Miller said the agency is treating the crash as a criminal investigation. The other driver, a woman who has not been identified, is being treated for unspecified injuries.
McClatchy-Tribune News Service