Utah bill would lower age to charge teen cop killers as adults
A new Utah bill would lower the age requirement for teenagers accused of killing police officers to face adult-level charges
---
By Police1 Staff
SALT LAKE CITY — A new Utah bill would lower the age requirement for teenagers accused of killing police officers to face adult-level charges.
KSTU reports that under Utah law, juvenile defendants must be at least 16 to be directly taken into the adult court system. In a bill filed by Rep. Mike Winder, the age would drop to 15 if the crime involves the murder of an officer.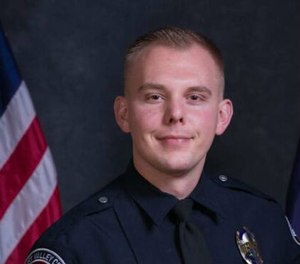 Winder said the bill was in response to the 2016 murder of Officer Cody Brotherson, who was killed while attempting to stop a stolen vehicle driven by teens. Three teenagers, one 14-year-old and two 15-year-olds, were sentenced to confinement in a juvenile facility until they turn 21.
Brotherson's family felt that justice was not served and wanted the teens to face adult charges.
"I believe that if you intentionally murder a police officer or kill a police officer during an active crime, you deserve to face adult consequences," one of Brotherson's family members said. "Quite honestly, these guys shouldn't have been on the street the day they were. They had been committing assaults prior to that."
Winder said Brotherson's family asked him to consider legislation that will allow teens to face adult charges when an officer is killed.
"When someone targets a police officer, in some ways it's a higher offense because that officer represents all of us in trying to keep law and order," Winder said.