Man faces new charges in fatal Kan. 'swatting' case
Shane Gaskill is among three men charged in the "swatting" case that led to Andrew Finch's death
---
Associated Press
WICHITA, Kan. — One of the online gamers accused in a video game dispute that led police to fatally shoot a Kansas man is facing new charges.
KWCH-TV reports that Shane Gaskill was charged Tuesday with more counts of wire fraud and making a false statement. Gaskill previously pleaded not guilty to federal counts including obstruction of justice.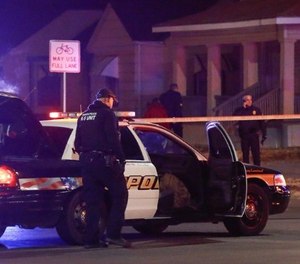 He's among three men charged in the "swatting" case that led to Andrew Finch's death. Officers thought they were responding to a hostage situation when Finch was killed in December.
Authorities say another gamer recruited Tyler Barriss to call police and make the false hostage report, which sent first responders to the home where the gamer believed Gaskill lived. The indictment says Gaskill taunted Barriss after police responded to Finch's home saying, "wanna try again?"