SHOT Show 2010: GLOCK brings pistols into the next generation
Gen4 pistols introduce adjustable grips for shooters with smaller hands
---
By Police1 Staff
The GLOCK booth at SHOT Show was buzzing as distributors and officers hovered over the new Gen4 pistols. The new design featured on these pistols will excite law enforcement officers seeking a better grip and more accurate shooting.
Changing the way shooters hold pistols, the design on the Gen4 has a multiple backstrap system, allowing a user to increase or decrease the circumference of the grip to fit their hand size (there are three options: short frame, medium frame, or large frame).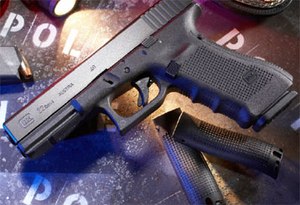 Kyle Hopp, Northwest Commercial Sales Manager for GLOCK, says, "You can customize this pistol to the individual completely, which is something we aren't seeing much of at other companies."
Another new feature is the reversible, enlarged magazine release catch - allowing the shooter to access the left or right side of the catch without additional parts.
Moreover, the Rough Textured Frame (RTF) surface has been improved to enhance grip traction, further emphasizing the "Change Your Grip, Not Your Gun" tagline that GLOCK has been advertising.
Finally, the original recoil spring has been replaced with a dual recoil spring, reducing recoil and increasing the life expectancy of the pistol.
Hopp says, "We went into law enforcement agencies and asked them what they wanted to see specifically in a weapon. It's just a world-class product."
For more info on GLOCK products, visit GLOCK.com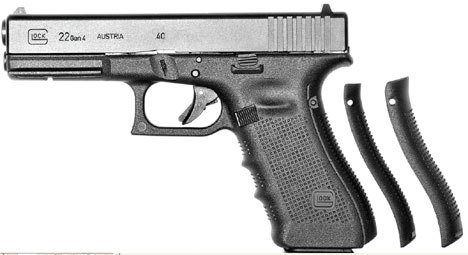 Request product info from top Police Firearms companies
Thank You!