Wash. sheriff's office awarded $480K grant for Rapid DNA program
The grant will assist law enforcement in identifying, arresting, and prosecuting violent crimes and prolific property crimes
---
By Amanda Spence
SPOKANE, Wash. — The Spokane County Sheriff's Office's Rapid DNA program is the recipient of a $480,000 Department of Justice grant.
Vanessa R. Waldref, the United States Attorney for the Eastern District of Washington, made the announcement on August 1. The grant will assist law enforcement in identifying, arresting, and prosecuting violent crimes and prolific property crimes, according to a press release.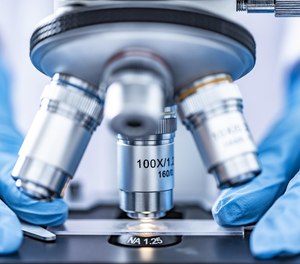 The goal is to enhance the sheriff's office with technical expertise as well as a way to increase the number of solved crimes in the county – all while reducing the number of crimes against both people and property.
The grant was administered by the U.S. Department of Justice Office of Justice Programs. The money will be used by the agency's Forensic Unit. The Rapid DNA program is expected to speed up processes, such as through leads, perpetrators being identified and innocent parties cleared. The hope is that offenders will then be more quickly arrested.
"This grant is an example of the Justice Department's commitment to devoting resources to our local law enforcement partners to ensure Eastern Washington remains safe and strong," Waldref stated. "DNA testing is a critical tool for solving and prosecuting crime. By devoting these additional resources in Spokane County, we are able to help law enforcement hold perpetrators accountable and deter others from committing criminal acts."
NEXT: How the Santa Barbara Sheriff's Office is using Rapid DNA technology

Request product info from top Police DNA Forensics companies
Thank You!