Facial recognition an effective investigative tool, not big brother
Richland County Sheriff Leon Lott says the biometric technology is one of many investigative tools used by his department
---
To learn how to harness the power of AI in law enforcement and use technology to improve investigations, download Police1's latest digital edition here.
COLUMBIA, S.C. – Recent reports of the use of facial recognition technology by law enforcement agencies in the wake of the protests that devolved into violence in late May – specifically in South Carolina – suggest that law enforcement agencies are fishing social media for bad guys to arrest.
Not so, says Richland County Sheriff Leon Lott who says the biometric technology is one of many investigative tools used by his department and other agencies to solve crimes.
"Facial recognition is not simply photographing or mass-imaging large groups of people and then running those images through some computer program to determine who the people in those groups are," said Lott, who leads the near-1,000 employee Richland County Sheriff's Department, which jurisdictionally encompasses Columbia, the state's capital city and much of the surrounding Midlands. "That's not how we operate."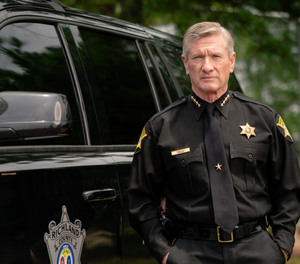 "I think there's been some insinuation that this was or is the case. It's simply not so," adds Lott. "Some people are afraid and others are stoking fears that facial recognition technology is something akin to big brother watching, and if a person is out there peacefully protesting, that law enforcement is going to photograph them and then that photograph is going to go into a file somewhere to be used against that person sometime in the future. And that's also simply not true."
According to Lott, facial recognition technology is only a means by which law enforcement may be guided in a particular direction.
"It only provides us with a lead," said Lott. "You then have to verify that you have the right person. No one is ever arrested based on facial recognition technology alone. Yes, it does help guide and direct investigators. But then you have to have other key elements of the investigation like, for instance, having to have a given suspect at the point where you believe he or she was at the scene of a given crime. There are also fingerprint technologies and DNA that come into play. The fact is, if someone is misidentified by the facial recognition technology, then the overall investigation is going to reveal that."
A study released last year by the National Institute of Standards and Technology (NIST) and reported by The Washington Post suggested that facial recognition technology is "racially biased" in which "Asian and African American people were up to 100 times more likely to be misidentified than white men." Additionally, Frank Knaack, executive director of the ACLU of S.C., referred to the technology's use as "a recipe for disaster," according to The State newspaper.
Does the technology favor one demographic over others in terms of accuracy as the NIST report suggests?
"I've never heard that nor experienced it in our own investigations," said Lott. "And again, we never make an arrest based solely on technology. Facial recognition only provides a lead: That's key in an understanding of all of this. Facial recognition enables us to better assess the crime and how to solve it. The technology works. It's effective. And big brother is not watching anyone."

Request product info from top Police Facial Recognition companies
Thank You!