Indian Motorcycle unveils luxury 2015 Roadmaster
The Roadmaster is a luxury motorcycle designed for comfortable, long rides, and includes features leather seats and LED lighting
---
By Police1 Staff
Indian Motorcycle has recently unveiled the newest edition to their line-up, the 2015 Roadmaster.
The Roadmaster is a luxury motorcycle designed for comfortable, long rides. Standard features include the Thunder Stroke 111 engine, which delivers 119 foot-pounds of torque, a keyless ignition, genuine leather seats, LED lights, and remote-locking storage.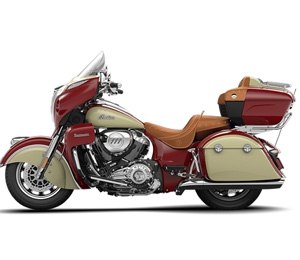 Luxury features for the Roadmaster include an adjustable Horizon Power Windshield, which moves to improve airflow, provide weather protection, and reduce glare.  Another available feature is 37 gallons of weatherproof storage in the front, truck, and saddlebags.
Heated seats and grips with multiple temperature settings and adjustable floorboards to make plenty of room for a passenger are more luxury features available.
The overall height and width of the motorcycle are 61.9 inches and 39.8 inches, respectively. It measures at 104.6 inches long and weighs 897 pounds with an empty tank. The fuel capacity is 5.5 gallons. MSRP starts at $26,999. For more information, go to www.indianmotorcycle.com.