NAACP, minority cops' association blast 'Patriots Day' over omission of fallen LEO
They said the movie lacks minority representation and fails to mention the only Boston officer killed as a result of fighting the two suspects
---
By O'Ryan Johnson
Boston Herald
BOSTON — The Boston branch of the NAACP and the Massachusetts Association of Minority Law Enforcement Officers have joined the slain family of a Boston Police officer in criticizing the "Patriots Day" movie for a lack of minority representation and are calling on CBS Films to at least mention the only Boston Police officer killed as a result of fighting the two terrorists depicted in the film.
BPD Officer Dennis "D.J." Simmonds was wounded when one of Tamerlan Tsarnaev's pipe bombs detonated near his head during the Watertown shootout in April 2013. Simmonds' death of an aneurysm months later was linked directly to the injury by the state medical examiner, a fact overlooked by the film.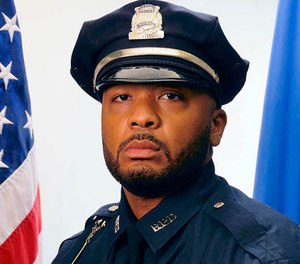 "Their failure to even acknowledge the death of Officer Simmonds in the closing reel of the film or in acknowledge in a meaningful way the roles that Boston police officers of color played in the death and capture of the bombers not only paints a distorted image of what truly happened that  day, but taints our history. On this we cannot be silent," read a joint statement by the Boston NAACP and the minority officers' association.
The two groups, in conjunction with the Simmonds family, urged filmmakers to acknowledge Simmonds' actions in bringing the Tsarnaevs to justice.
"While the film has completed production, there are still opportunities for the producers and studio to acknowledge the life and sacrifice of Officer Simmonds," the statement reads. "In honoring his life and sacrifice the film will then honor all of the members of the Boston Police Department, Black and White, who put their lives on the line."
___
(c)2017 the Boston Herald
McClatchy-Tribune News Service