What legal ramifications do cops need to consider after a critical incident?
The end of a criminal or internal investigation of a police-involved critical incident does not foreclose future civil action against the officer or the department
---
In the aftermath of any critical incident, aside from the internal investigation, there are always ongoing legal ramifications an officer must consider. Recent trials, such as the Officer Peter Liang prosecution for the shooting of Akie Gurley in Brooklyn, New York and the prosecution of officers in Baltimore, Maryland for the Freddie Gray death, coupled with the recently released video of Chicago PD officers shooting at a moving stolen vehicle operated by Paul O'Neal and his subsequent shooting death by those officers, have kept focus on the issue of officer training and responsibility. Officers need to be mindful that the conclusion of a criminal or internal investigation emanating from a police-involved critical incident does not foreclose future civil action against the officer or the department.
Civil lawsuits against the police, wherein a plaintiff need only show proof by a preponderance of the evidence (much less than the 'beyond a reasonable doubt' standard required for criminal conviction), can have a significant impact upon a municipality, its police department, and upon individual officers. Yet, assessing liability against an officer may not necessarily place a financial burden upon the employing municipality or department. For instance, if an officer's actions are found to be egregious the employer may refuse to defend in court, thereby requiring the officer to obtain his own counsel.
Egregious acts would be those determined to be outside the scope of an officer's duties or which were the result of intentional or reckless conduct. Further, if there is a finding of liability the employing municipality can refuse to indemnify the employee, requiring an officer to assume personal responsibility for monetary damages (for example, New York State Public Officers Law §18(4)(b) exempts a municipality from its statutory duty of indemnification if an employee's act was intentional or reckless).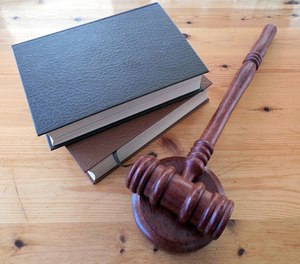 It matters where the case is filed
Another critical factor in assessing exposure to a civil judgment is the civil forum where a case is filed. Is the case a federal civil rights action under 42 U.S.C. §1983? Or is the complaint premised upon a violation of state tort law? Broader protections under civil rights claims inure to the benefit of the officer, as well as the municipality.
Consider for the moment a failure to train claim brought in federal court as a civil rights violation. The 1989 U.S. Supreme Court case Canton v. Harris held that inadequacy of police training could sustain a claim for civil rights violations against a municipality if a plaintiff could show the violations resulted from the municipality's failure to adequately train its police, and that the failure to train amounted to deliberate indifference to the rights of persons with whom the police come into contact. It is not common for a civil claim to include a failure to train cause of action when there has been a police use of force. These claims, however, are hard to prove against a municipality.
The Supreme Court has said that deliberate indifference is a "stringent standard." Board of County Commissioners v. Brown, 520 U.S. 397 (1997). Negligence alone will not suffice.
Municipal liability
Municipal liability for civil rights violations can also result from either a municipally endorsed policy, or a custom or practice that is so widespread the municipality had actual or constructive knowledge of it (see eg., Wahhab v. City of New York, 386 F. Supp. 2d 277 (SDNY, 2005). Once again the bar is set high for liability against the municipality because the courts have held that a respondeat superior theory of liability, wherein the employer answers for the actions of the employee, is not available against a municipality under 42 U.S.C. section 1983. Furthermore, a municipality is "almost never liable for an isolated unconstitutional act on the part of an employee" (Piotrowski v. City of Houston, 237 F.3d 567 (5th Cir., 2001).
Civil rights claims
An officer defending against a civil rights claim in federal court is entitled to qualified immunity if (1) his or her conduct does not violate a clearly established constitutional right, or (2) it was objectively reasonable for the officer to believe his or her conduct did not violate a clearly established constitutional right (see eg., Hartline v. Gallo, 546 F. 3d 95 (2nd Cir., 2008).
Qualified immunity is an important civil legal protection shielding officers from liability. However, while the legal protection it affords is expansive it is not limitless. The Supreme Court has defined a 'clearly established right' as one where the "contours of the right must be sufficiently clear that a reasonable official would understand that what he is doing violates the law." Anderson v. Creighton, 483 U.S. 635, 640 (1987). This means that the patrol officer must be guided by the decisions of the U.S. Supreme Court, the relevant federal circuit court and the state supreme court. A failure to know and understand the extent of these decisions can have significant legal repercussions.
In-custody death case
A case in point occurred in Martin v. City of Broadview Heights, 712 F.3d 951 (6th Cir., 2013) when the Sixth Circuit Court of Appeals affirmed the district court's denial of summary judgement to three officers who were sued for the in-custody death of an arrestee. The death was determined to have resulted from positional asphyxia, pressure applied to the arrestee's back once he was handcuffed and prone on the ground. The appellate court found that since 2007, as a result of prior case law within the circuit, the officers were on notice that the force they used in subduing an unarmed, mentally unstable arrestee violated the Constitution. This case is instructive for the notice reviewing courts will expect officers to have received from prior court decisions.
Sued in state court versus federal court
Although the majority of civil lawsuits against the police are initiated in federal courts while alleging civil rights violations and pendent state law claims, some litigants opt to proceed entirely in the state court system. Even though a federal civil rights claim can be asserted in state court along with state law claims it is rare. When an officer is sued in state court it is usually under some tort theory, for example assault and battery in an excessive use of force scenario or a negligence claim in the situation where an officer's operation of a patrol vehicle causes an accident. Under certain circumstance, as in a motor vehicle accident, a municipality will have vicarious liability (respondeat superior liability) for the negligent actions of its employee.
Personal liability concerns of the individual officer will hinge upon the same criteria the employer will use to determine if the officer is entitled to a defense and indemnification—namely, whether the officer was acting within the scope of his or her duties, and was there intentional or reckless conduct on the part of the officer? No amount of self-justifying belief in the reasonableness of an officer's own actions will suffice in the courtroom. The law requires that any justifiable belief be one that is objectively reasonable, defined by the Supreme Court in Graham v. Connor as actions that are reasonable in light of the facts and circumstances confronting the officer, without regard to his underlying intent or motivation. However, because officers are placed on notice through court decisions, objective reasonableness must be guided by an officer's knowledge of clearly established constitutional rights.