Calif. police chief abruptly fired little more than 2 years on the job
Larry Esquivel was abruptly fired from his current job as chief of Tracy police under mysterious circumstances
---
Robert Salonga
The Mercury News
Larry Esquivel, the former chief of the San Jose Police Department, was abruptly fired from his current job as chief of Tracy police under mysterious circumstances.
City officials confirmed to multiple news outlets that Esquivel was terminated Tuesday, but declined to explain further, citing it as a personnel matter.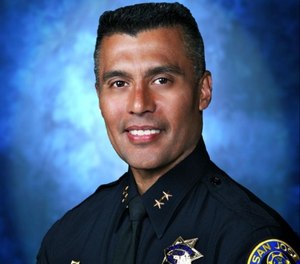 Capt. Alex Neicu was tapped to serve as acting chief.
The Tracy Police Officers' Association expressed dismay over the firing, stating in a Facebook post that they backed Esquivel.
The union is "extremely disappointed with the City of Tracy's decision to fire Police Chief Larry Esquivel yesterday," the post reads. "Chief Esquivel had the full support of our membership."
The post encouraged residents to attend the Tracy City Council meeting Tuesday to support Esquivel, whose firing occurred as the city explored expanding its police services to cover the neighboring Central Valley town of Lathrop.
Esquivel spent 30 years with SJPD, retiring in 2015 as chief, a position he held for two years. Before taking the chief post at Tracy, he was a finalist for the same job in Tucson, a position that was eventually filled by another Bay Area chief, former Richmond chief Chris Magnus.
———
©2018 the San Jose Mercury News (San Jose, Calif.)
McClatchy-Tribune News Service