NJ Assembly passes bill allowing police to transport gunshot victims
The bill is based on a practice in Philadelphia known as "scoop and run"
---
By Laura French
TRENTON, N.J. — The New Jersey General Assembly has passed a bill that would allow police officers to transport gunshot victims and other seriously injured patients when an ambulance is delayed. 
The bill, sponsored by Assemblywomen Shavonda Sumter (D-Bergen, Passaic) and Angela McKnight (D-Hudson), is based on a practice implemented by the Philadelphia Police Department beginning in 1987 known as "scoop and run," according to a New Jersey Assembly Democrats press release. In Philadelphia, police officers are allowed to transport shooting victims to the hospital before an ambulance arrives.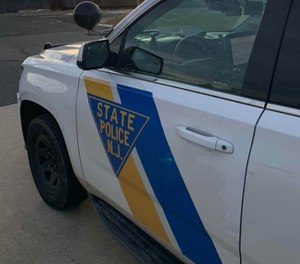 The New Jersey bill, which passed the Assembly on Thursday, would authorize police in the state who are trained as medical first responders to transport a person requiring immediate medical care to the nearest hospital or appropriate healthcare facility if an EMS vehicle is unavailable or delayed. 
The bill would only apply to police officers who have been trained to provide emergency medical first response services through a program recognized by the state Commissioner of Health. 
"Police officers are often the first to arrive at the scene. Getting gunshot or stabbing victims to medical care quickly can mean the difference between life and death," the bill sponsors said in a statement. "Law enforcement must be able to act to save lives if an emergency medical vehicle has trouble getting to the scene for any reason. This may not happen often; however, when it does, an officer must be able to take action and transport the victim to a hospital. Allowing them to transport residents in need of life-saving medical care will help save more lives." 
The state Senate will now need to approve the bill before it can be signed by the governor and become law.