Calif. deputy dies in crash during inmate transport
Correctional Deputy Jeremy Meyst, 31, of Visalia died of injuries received when he was ejected from an inmate transportation van
Duty Death: Jeremy Meyst - [Tulare County, California]
End of Service: 12/24/2013
---
By Jim Guy
The Fresno Bee
TULARE COUNTY, Calif. — A Tulare County Sheriff's deputy was killed early Tuesday in a single-vehicle crash while he was transporting prisoners, the department reported.
Correctional Deputy Jeremy Meyst, 31, of Visalia died of injuries received when he was ejected from an inmate transportation van on Road 204 south of Highway 198 near the Friant Kern Canal, spokeswoman Chris Douglass said. Two inmates in the van sustained minor injuries.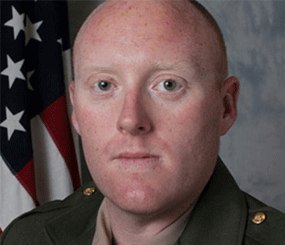 The crash happened just after 2:30 a.m. and the first officers on the scene were from the Woodlake and Exeter police departments. The two inmates, who were being transported from the department's Porterville substation to the main jail in Visalia, were still in the van.
Meyst, a native of Visalia, is survived by his wife and children, the department said. He was a 2001 graduate of Mount Whitney High School and joined the department in 2004 as a detention services officer. In 2006, he was promoted to correctional deputy.
Said Sheriff Mike Boudreaux:
"I am heartbroken that we have lost a member of our Sheriff's Department family. My thoughts and prayers are with his family, friends and all of our employees during this difficult time."
Boudreaux said he had spoken with Meyst's mother Tuesday morning and that she was overtaken with emotion.
"He has a lot of friends here in the department," the sheriff added. Bordreaux also said he was very grateful to the Woodlake and Exeter officers who helped at the crash scene.
California Attorney General Kamala Harris issued a statement sharing her condolences.
The California Highway Patrol is investigating the incident.
Copyright 2013 The Fresno Bee
McClatchy-Tribune News Service