Va. sheriff's deputy found dead in creek
Percy Lee House III, 52, had been missing since Friday morning
Duty Death: Percy Lee House, III - [Greensville County , Virginia]
End of Service: 01/31/2014
---
By Mike Connors
The Virginian-Pilot
GREENSVILLE COUNTY, Va. — A missing sheriff's deputy was found dead in a creek this morning after what appears to be a weather-related crash.
Percy Lee House III, 52, had been missing since Friday morning. He was found in his car in a creek off Massie Branch Road, according to a news release from the Virginia Sheriff's Association.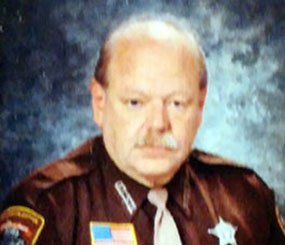 State police are investigating but icy road conditions appear to be the cause of the crash, the release said.
Greensville County is in southeastern Virginia, close to Southampton and Sussex counties and the city of Emporia.

Copyright 2014 The Virginian-Pilot
McClatchy-Tribune News Service