Tenn. cop shot in foot after suspect grabs gun, discharges it in the holster
The incident happened after officers were called to investigate a vehicle that had been parked in the same spot for several days
---
By Ashley Silver
Police1
NASHVILLE, Tenn. — A scuffle between a suspect and an officer led to an officer being shot in the foot Monday.
According to FOX 17 News, FTO Ben Williams and Officer Madison Rolon were called to a business due of a suspicious vehicle that had been parked in the same spot for several days. The officers approached the vehicle and found 36-year-old Elverto Chavez, who had an outstanding felony probation violation warrant. When police attempted to take the man into custody, he ran, eventually tripping over a curb and falling to the ground.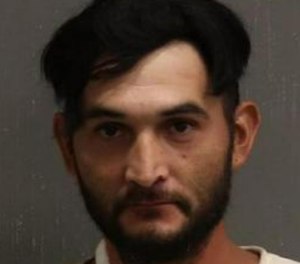 As officers attempted to subdue the man, he grabbed Rolon's firearm and discharged it while the weapon was still in the holster, grazing Rolon's foot in the process. She was treated and released from a hospital.
Chavez, who suffered minor injuries, is expected to be booked on the outstanding probation violation charge as well as additional charges.