Spotlight: Callyo is changing the way investigations are done
Advancing mobile technology for law enforcement investigators
---
Company Name: Callyo
Headquarters: St Petersburg, FL
Signature Product: 10-21 Police Phone
Website: https://callyo.com/
1. What was the inspiration behind starting your company?
My companies leading up to Callyo (pronounced call-ē-ō) increasingly had a focus on helping the public by equipping emergency management with better technology. That crossed into public safety for me at a time when I lived in an area with heavy police presence and found myself routinely chatting with detectives in my neighborhood. I knew I could apply my talents to equip these investigators with modern mobile technology to replace their old hardware -- that's how the company was born.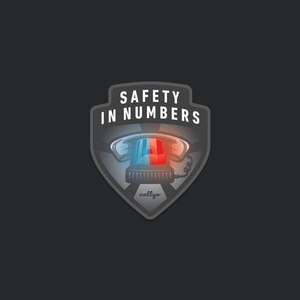 2. What is your signature product and how does it work?
10-21 Police Phone improves police-citizen communications and community relations by making officers more accessible (but without giving out personal numbers). It's a free app that officers can use to call citizens from local numbers, where citizens have the ability to send a push notification requesting a call back. 10-21 diverts millions of calls away from dispatch centers each year.
3. Why do you believe your products are essential to your vertical (Police, Fire, EMS, Corrections, Government) community?
Callyo's products save valuable time and resources for the communities we serve, making evidence collection safer, easier, and more reliable, in turn increasing prosecution rates all while respecting the privacy of our citizens.
4. What has been the biggest challenge your company has faced?
Like many companies, we face the challenge of deciding which problem or feature to attack next. There are so many areas where we can help, and sometimes deciding which will have the biggest impact on our community isn't always clear. Callyo continues to invest in new products and engineers while keeping prices affordable to agencies of all sizes.
5. What makes your company unique?
Callyo is unique in that from day one we've built a culture where we first became an officer safety company, then a customer service company, then a technology company. We only serve law enforcement and from our first day have had 24/7 customer support with an obsession of helping each officer we come in contact with. When we're not helping customers, we're celebrating every holiday and event in our St. Petersburg, Florida office while having a lot of fun.
Second, with so many equipment and gadget vendors in the space, Callyo is unique in our mantra that "you shouldn't need special equipment to do something special." The smartphone in your pocket is the best possible foundation to unlock limitless lifesaving abilities.
6. What do your customers like best about you and your products.
Two of our core values are "simply innovate" and "connect and serve."  The simplicity and lack of extra equipment is a very important part of the company that has inspired our products from day one.  Excellent customer support that is available 24/7/365 is also something we take very seriously and something our customers value greatly.  There is a sense of reliability and trust that forms between you and your customers when they know they can get in touch with our support team at a critical point in time.  
7. What is the most rewarding part of serving the first responder/local government community?
The most rewarding part of serving the first responder community is hearing the stories of how law enforcement officers leverage our technology to create safer neighborhoods and protect our children.  We work with over 10,000+ government agencies and 125,000+ officers and hearing their stories every day on how our products help with officer safety and taking down criminals motivates us to go to work every day.
8. Do you support any charitable organizations within public safety/community? Tell us more.
At Callyo, our mission is core to who we are and who we serve. Our company began by helping law enforcement agencies better protect against human trafficking and child exploitation.  As such, we are a big supporter of IAHTI (International Association of Human Trafficking Investigators). Further, we have a lot of former law enforcement officers and family members of LE on staff so we continuously work to support local law enforcement charities and events such as Coffee with a Cop, Law Enforcement Appreciation Day, and more.
9. Is there any fun fact or trivia that you'd like to share with our users about you or your company?
One fun part about building Callyo is learning how these issues are in my genes. Both myself and my grandfather have multiple patents, my mother worked at Bell Labs in her first job, and we have multiple law enforcement members in our extended family.
10. What's next for your company? Any upcoming new projects or initiatives?
2018 was an exciting growth year for our company as we grew over 50 percent as a team, brought in new senior leadership, and launched an exciting new product called i911, which is focused on free precise emergency location. In 2019, we are cooking up lots of new features and products for our customers. One specific new initiative is our focus on integration and this year, you'll see us integrating and partnering with multiple amazing law enforcement technology companies to help our products better serve officers.