PRESS RELEASE
RugGear and Esper partner to innovate the rugged device market
---
Esper's Android device management and software deployment solution strengthens RugGear's devices for the enterprise
This collaboration will empower customers with full control to remotely manage, monitor, control, lockdown, debug, and update their rugged devices with ease, giving them the confidence to scale their business
Lauda-Koenigshofen, Germany - RugGear®, a leading international developer and manufacturer of rugged mobile phones, smartphones, and tablets designed for professional use in extreme safety and working conditions, is teaming up with Esper, the only platform for predictable software deployment and device management, to provide total device control solutions to customers in the Android rugged device market. This collaboration will provide enterprises with the confidence to manage large fleets of devices with a focus on their critical business applications, leaving the device infrastructure and management to RugGear and Esper.
The RugGear mobile devices can be customized to meet the needs of daily work. Together with Esper's device management solutions, customer needs can now be met even more concretely for the best possible user experience.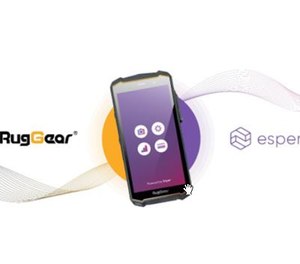 This partnership will focus on industries like logistics, transportation, telecom, healthcare, and mining segments.  Features like zero-touch provisioning dramatically decrease device setup times, while remote monitoring and scheduled software rollouts improve device fleet visibility, health, and security. Geofencing and device lockdown ensure tamper-free, secure devices. RugGear has been part of the Google zero-touch enrollment program since August 2019. Thanks to this program, RugGear devices can be easily deployed on corporate networks. With a registered customer account, the customer's IT department can set up the devices automatically with the help of the Esper device manager. All top models (RG530, RG540, RG655, RG725 and RG750) are zero-touch compatible.
"With Esper, we have a competent partner on board to offer our industrial customers tailor-made solutions from a single source. We are pleased to be able to help our customers make the enrolment process even more cost- and time-effective", said Martin Haaf, CEO RugGear GmbH.
"We are excited to partner with RugGear to help enterprises scale the deployment and management of rugged devices in global markets. Our collaboration will enable various logistics and transportation customers to minimize downtime, accelerating their digital transformation," commented Shiv Sundar, Esper co-founder, and COO.
About RugGear®

RugGear® is a leading international developer and manufacturer of rugged mobile phones, smartphones and tablets designed for professional use in extreme safety and working conditions, especially in the Mission Critical area. The mobile devices are developed and designed by specialists in Germany (Lauda-Koenigshofen), where RugGear GmbH is also based. RugGear's high-end devices support all types of mobile voice and data communication, LTE/private LTE, Google Chrome Enterprise, eMBMS (evolved Multimedia Broadcast Multicast Service) and especially the Mission Critical application Push-to-Talk-over-Cellular (POC or PTToC), which is increasingly replacing traditional PTT solutions such as TETRA in Europe or iDEN in the USA and other regions of the world. RugGear's mobile devices are suitable for a wide range of industrial and outdoor applications and meet the most important standards (IP67/68/69, MIL-STD-810G/H, waterproof, shockproof, dustproof, etc.). RugGear was founded in 2006 by the president of the company Maverick Chen and is present in Europe, USA, Middle East, Australia and Asia. Since early 2020, Maverick Chen has further intensified the existing partnership with Martin Haaf, CEO of the German company i.safe MOBILE GmbH from Lauda-Koenigshofen. Together, the two manufacturers thus cover the three most important areas of application for the professional use of mobile devices in a leading global position: 
Mobile device providers for PTT (push-to-talk)/POC (push-to-talk-over-cellular) and mission critical applications
Provider of complete solutions, for example for MDM (Mobile Device Management), PTT, MCPTT and POC (in cooperation with software partners)
Mobile device supplier for hazardous areas of zones 1/21 and 2/22 (intrinsically safe devices).
RugGear cooperates globally with leading mobile equipment suppliers and operators as well as solution and integration providers to provide industrial customers with tailor-made solutions from a single source.