Safety and wellness threats are different for rural officers — here's what police leaders need to know
There is a 'healthcare desert' in rural communities, with a near complete absence of mental healthcare providers in general, never mind ones versed in police stress or trauma
---
A new report (available in full below) by the National Officer Safety and Wellness Group addressed for the first time concerns specific to small and rural departments.
The research and collaboration group, established in 2011 with the help of the COPS Office and the BJA, met in March 2020. During the meeting, 38 attendees including physicians, a chaplain and a legislative liaison from the Fraternal Order of Police shared information and resources and listened to the experiences of five rural department heads: police chiefs from Kansas, California, Arizona and Wisconsin, and a sheriff from Colorado.
The discussion group covered broad categories called OSW pillars: safety and tactical care, physical health and wellness, and mental health and wellness. In reality, all three topics proved overlapping and inextricable.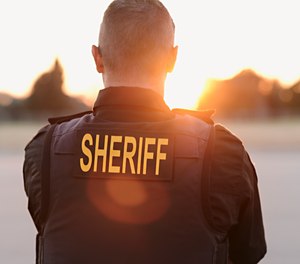 Over the course of the meeting, the group acknowledged challenges experienced by rural agencies, especially the lack of access to both physical and mental healthcare. Attendees described a "healthcare desert" in rural communities, with a near-complete absence of mental healthcare providers in general, never mind ones versed in police stress or trauma. The population to provider ratio for rural mental healthcare providers was estimated at 30,000:1.
This scarcity exacerbates the difficulty of accessing care for officers in crisis. As one attendee noted, "Even if I want help, the resources around me aren't available."
Safety and tactical care
Regarding safety and tactical care, a stressor unique to rural law enforcement is solo patrol. Rural participants explained that not only do their officers patrol alone, but backup could be hours, not minutes, away. Routine recommendations for counter-ambush tactics call for two-person cars, an impossibility for departments covering large territories with small staffs.
While increased training and continuing education can plug gaps in tactical response, solo patrol also means that rural officers miss the opportunity for the built-in peer support of a partner. Loneliness, isolation and short-staffing have very real effects on officer safety and wellness. Officers from small departments not only work alone, but also lack opportunities for socialization off duty, and for time off to recuperate mentally and physically.
A Texas DPS representative noted that misperceptions about larger agencies can also work against their officers. State police departments are generally seen as large and well-funded. While that's technically correct, the officers from those large agencies are widely dispersed and depend on the development of strong local relationships for backup. Texas DPS officers are taught in the academy to expect remote assignments and to form alliances with officers from smaller departments. In exchange, Texas DPS shares resources, training and equipment with the rural agencies in their areas. That symbiotic model can be used nationwide to expand opportunities for cash-strapped, understaffed rural departments.
Continuing education, especially in Tactical Combat Casualty Care and Stop the Bleed classes, was accepted as a baseline imperative for rural officers. Not only can this training improve outcomes for wounded officers, but also for their communities. Where response times are long and volunteer fire and EMS are common, law enforcement is very likely to be the first on scene when citizens are injured. The group agreed that equipping all rural officers with tourniquets and training to use them will improve outcomes for everyone.
Cooperating with and piggybacking on training hosted by larger agencies was recommended to fill gaps in training opportunities.
Physical health and wellness
The next discussion category on physical health and wellness covered multiple aspects with physical fitness, nutrition, sleep/rest and medical care rounding out the list of topics.
While urban departments regularly offer on-site workout facilities and sometimes even on-duty time for working out, these are rare-to-nonexistent luxuries for rural officers. Police academies can help by training officers in fitness and exercise while they are still recruits, and departments that cannot provide room or equipment for working out can partner with local gyms. The relative merits of department-wide fitness testing were discussed. Unresolved were issues of time and distance from any facility for officers in remote, residential assignments.
Nutrition is an ongoing concern for officers working long, irregular hours in places where restaurants and grocery stores may not even be open overnight. Again, education is key, starting in the academy. One attendee explained that his department arranged to provide extra patrol for a local grocery store in exchange for the availability of pre-made, nutritious meals for their officers.
Shift work and stress negatively impact sleep and rest, and fatigue affects all aspects of an officer's life from heart health to decision-making skills. Sleep apnea and cardiac disease screening were recommended, along with practical suggestions for reducing stress and anxiety that interfere with sleep.
Mental health and wellness
The last category was mental health and wellness. The phrase, "the most dangerous time for law enforcement officers is off duty, at home," was repeated several times during discussion of suicide, depression and anxiety. Cumulative stress due to repeated exposure to trauma and critical incidents cannot be eliminated. Therefore, several avenues were suggested for managing it and protecting the involved officers. Again, early training in the academy was proposed, this time teaching officers how to build mental and emotional resilience.
Next, peer support, both formal and informal, topped the list of proposals. Peer support teams composed of both law enforcement and non-law enforcement personnel were deemed preferable, to provide support and empathy balanced with a non-critical approach.  
Departmental Employee Assistance Programs are becoming more common and some of them provide virtual or telephonic counseling, making them useful in rural settings.  Using technology, like Arizona's Bulletproof Wellness App, is another possibility for safeguarding the privacy and confidentiality of officers seeking assistance. As the discussion turned to technology, "early warning" software databases like Blue Team were proposed for tracking officers' exposure to critical incidents, with the caveat that collected data should be accessible only to an employee assistance unit to avoid stigma, and breakdowns of trust and confidentiality.
Power of leadership
The panel unanimously cited the power of excellent leadership in preserving officer mental health.
Police chiefs and sheriffs in small departments have an uncommon opportunity for positively influencing their officers' mental well-being. A police commissioner at a huge urban agency "leads" from a distance but a rural chief or sheriff can get to know their officers as individuals, note changes in performance or personality and follow up.
Knowing their officers and what they've been through recently, checking on them personally, listening to and hearing them, and providing a role model by leaders publicly maintaining their own physical and mental fitness is not easy but it is extremely effective.
A new area for researchers
Consideration of rural law enforcement issues is relatively new to large research and working groups, and this report shows it. For example, discussion of mental health intervention tools veered off into programs used in two large metro areas, without considering how to adapt these resources to make them accessible in remote or rural places.
One attendee suggested that officers shop for doctors "like shopping for a car or a home" to find one "who understands the needs of law enforcement." That concept ignores the report's own introduction describing the "healthcare desert" where many, if not most, rural officers work.
A similar discussion linking financial stress to anxiety and poor sleep concentrated on fatigued officers who work overtime and extra jobs because of debt from unnecessary spending. The reality of many rural officers' financial lives requires side jobs and overtime because of low pay scales, which were not addressed.
One particularly dissonant line in the discussion of mental health and welfare recommended that participants developing peer support groups "start with the end in mind" regarding  "mission and goals" but then went on to list goals like "effective in reducing officer-involved shootings," "reducing citizen complaints" and "reducing days missed on workers' compensation." All those are worthwhile management concerns, but if the point is the intrinsic value of officer health and safety, those concerns might be better framed as happy byproducts rather than ends in themselves.
Nevertheless, researchers long focused on issues of urban policing now acknowledge the nearly 80% of law enforcement agencies that are small and rural. It is to be expected that the learning curve is steep.
As more and more rural law enforcement voices are heard, more and more solutions to their problems can be identified. Let's look forward to the next set of research and the ones after that, and use what is learned to make those problems history.
Addressing OSW Pillars in Smaller and Rural Communities by epraetorian on Scribd