Suspected thieves accidentally butt-dial 911 while robbing N.C. store
Dispatchers originally thought the caller was in distress, but realized two people were talking about which items were best to steal
---
By Madeleine List
The Charlotte Observer
MONROE, N.C. — Two men accidentally called 911 while burglarizing a manufacturing business in North Carolina, police said.
A dispatcher with the Monroe Police Department picked up the call at around 3:30 a.m. on May 17 and at first thought the caller was "in distress," according to a post on the police department's Facebook page. Officers were dispatched to the manufacturing store where the call originated.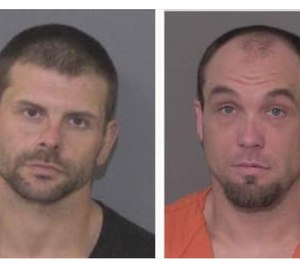 The dispatcher then heard the caller talking with another person about what items would be "best to steal" and "most useful for them to take," the post says.
At one point, one of the men could be heard saying, "The police are coming. We've got to get out of here," Monroe police Lt. Steve Morton told McClatchy News.
When officers arrived, they found one of the accused burglars still at the scene, according to the police department. The other man, who investigators later discovered was the one who "butt-dialed" 911, fled the scene, Morton said.
The men had loaded around 60 metal construction beams into a vehicle, Morton said. The beams were worth around $12,000.
One of the men was arrested and charged with felony larceny and possession of methamphetamine, according to the police department.
The man who ran from the scene was arrested a short time later, Morton said. He was charged with one count of felony larceny. When investigators spoke to him, they found that his phone had been in his pocket and an emergency 911 button had been hit accidentally.
"Clearly it was a mistake," Morton said. "He wasn't happy."
Both were later released on a $25,000 bond each, Morton said.
After their release, one of the men called the police department to ask them to remove the Facebook post about their arrest because it was "too embarrassing," Morton said.
Monroe is about 25 miles southeast of Charlotte.
—
©2023 The Charlotte Observer.
Visit charlotteobserver.com.
Distributed by Tribune Content Agency, LLC.
McClatchy-Tribune News Service