Why cutting police dollars is a false economy
Calculations of the cost of crime refute the idea that reducing LE budgets is financially beneficial for municipalities
---
One of the greatest enemies of law enforcement is a lack of data. Public pressure for police reform frequently relies on assumptions and misperceptions that are hard to counter even when armed with the facts. Leaders must possess and promote fact-based narratives to avoid being pressured into unwise but politically popular policies. Budget cuts, staff shortages, and calls for defunding or diversion to alternative responses are a threat to the bread and butter of policing.
How much does crime cost?
As violent crime rates skyrocket in some communities, police leaders can help the public understand that crime hits the taxpayer in the pocketbook much more than providing police services. For example, a murder can cost up to $7.8 million when average medical expenses, including mental health costs of survivors, lost productivity and income, public services, adjudication costs and defendant loss of productivity, as well as the quality of life costs as the effect of such a crime across society, are taken into account.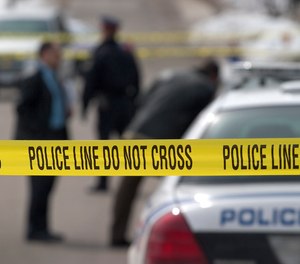 The immensity of the costs of crime – over 2.5 trillion dollars annually, based on a 2017 analysis, representing 3% of our gross domestic product – should be a red flag for governing bodies contemplating reduced funding for law enforcement.
Who bears the cost of crime?
The figures come from a recently released article from the Journal of Benefit-Cost Analysis published by Cambridge University Press. The research was needed to update crime cost estimates that were over a decade old, counted only major offenses, and failed to consider the ripple effect of the costs to victims, institutions, workplaces, and society at large.
In the words of the report's introduction:
"The costs of crime are borne by many different segments of society – starting with the victim whose loss often far exceeds the value of goods stolen or property damaged. For example, violent crime victimization results in medical costs, mental health costs, productivity losses, and less tangible quality of life losses. Some of these costs may be direct losses to victims, while others might be paid for in whole or in part through insurance, private hospitals through uncompensated care, or taxpayers.
"Additional costs may be borne by victim service agencies that assist these crime victims – often paid for partly by taxpayers. In addition to the victim, however, costs may be incurred by police or other first responders who arrive at a crime scene, investigate and potentially arrest an offender, in addition to the cost associated with courts and corrections. Tracking these costs can assist policymakers, insurance companies, and health care providers in assessing resource needs, comparing crime to other social problems, as well as comparing costs and benefits of crime prevention programs."
As with any study, there are limitations. This report does not include crimes against the government or business such as embezzlement, fraud and tax evasion. It does not include the costs of crime avoidance such as burglar alarms and not doing business in crime-ridden areas. This is estimated in the analysis to have added another 50%-80%.
How are crime costs divvied out?
While it is tempting to speed read through the methodology and statistical sources to get right to the dollar figures, it is important to be able to answer critics and skeptics who simply don't want to believe facts. But here are some numbers:
The study identified approximately 121 million crimes, noting that less than a quarter of offenses are reported to the police. Non-reported crimes are measured through population surveys. Comparisons with reported crimes is possible only for Part 1 crimes as measured by the FBI's crime reports. Of the known crimes, there were 11.2 million persons arrested.
Rapes reported to police average a $400,000 cost, maltreatment of a child nearly $80,000, impaired driving crashes over $83,000 and drug possession over $10,000. The report's charts parse out what expenses are incurred by the judicial system and which are absorbed elsewhere. The report also analyzes the cost of lost years of life due to crime, a calculation seldom considered in typical crime analysis.
There are many critics of police and corrections expenditures, as evidenced by reforms that are resulting in the release of offenders. Such measures may seem to be a cost-saving, but calculations of the cost of crime by offenders may refute the idea that release or lesser law enforcement is an economic advantage.