Tenn. officer killed in crash
Officer John Anderson was killed when a teen driver collided with him in an intersection
Duty Death: John Anderson - [Nashville, Tennessee]
End of Service: 07/04/2019
---
By Police1 Staff
NASHVILLE, Tenn. – A Metro Nashville Police officer died Thursday in a crash.
According to Fox 17, 28-year-old officer John Anderson was killed when a teen driver collided with him in an intersection.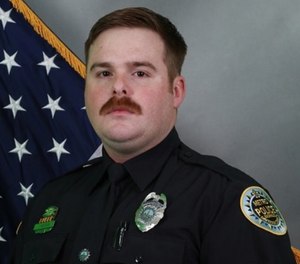 A DUI officer on patrol had attempted to stop the teen driver moments prior after noticing the teen was driving with high beams on and didn't dim them for oncoming traffic, News Channel 5 reported. When that officer turned his siren on, the teen driver took off. After running the car's plates, the DUI officer found the car was not reported stolen and did not pursue.
Anderson, who was not aware of the attempted stop, had the right of way at the intersection when he was hit by the teen driver.
The 17-year-old driver suffered non-life-threatening injuries. An 18-year-old passenger suffered life-threatening injuries.
Anderson was a four-year veteran of the department.
The driver has been charged with vehicular homicide, driving on a suspended license and felony evading.