'Shark Tank' star offers to support family of former cop slain in Buffalo shooting
"Shark Tank" regular Daymond John says he was moved to help after learning that the hero former officer was a fan of the show
---
By Suzie Ziegler 
BUFFALO, N.Y. — The family of Aaron Salter Jr., a former Buffalo police officer who was killed in Saturday's mass shooting, has received a helping hand from an unexpected source.  
"Shark Tank" star Daymond John reached out to the family to offer financial support upon learning that Salter Jr. was a fan of the show, said Jr.'s son, Aaron Salter III, to TMZ. John is the president of the FUBU clothing brand and has been a regular on the popular reality investment show since its first run in 2009, according to the New York Daily News. 
"[John] offered a little help, and I just said, hey, I'm just looking to take care of my mom, and he told me that he wouldn't have a problem doing that, that someone would be in touch," the younger Salter told TMZ.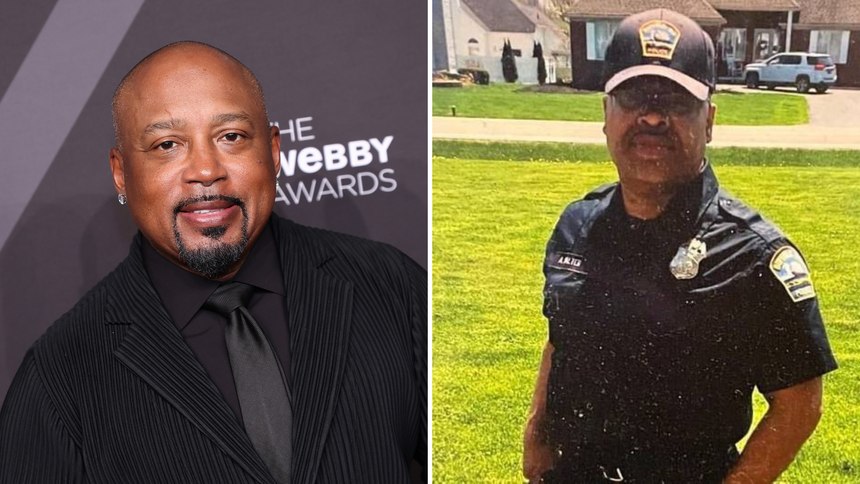 Salter III says he spoke with John about what happened that tragic day, TMZ said. Salter Jr. was working as a security guard when he confronted the gunman at a Tops supermarket and died trying to save others. 
"[John] got a little emotional," Salter III told TMZ. "I could hear it in his voice." 
Salter III says his father was a hero who saved lives. In total, 10 people were killed and three others were wounded in the shooting. Payton Gendron, 18, was arrested and charged with murder in connection to the attack.