5 new products from Safariland at SHOT Show 2017
These state-of-the-art products will capture the attention of many police officers
---
Industry giant Safariland didn't disappoint at SHOT Show 2017, offering a host of products that are sure to capture the attention of law enforcement. Here's just a small sample of the new items they had on display.
1. EDW holster
The Safariland 7TS SLS holster for electronic discharge weapons (EDWs) has been updated to include a safety-activating feature. If a EDW is holstered with the safety in the off position, it will automatically be moved to the on position by a cam on the SLS when the SLS is rotated to the locked position after reholstering.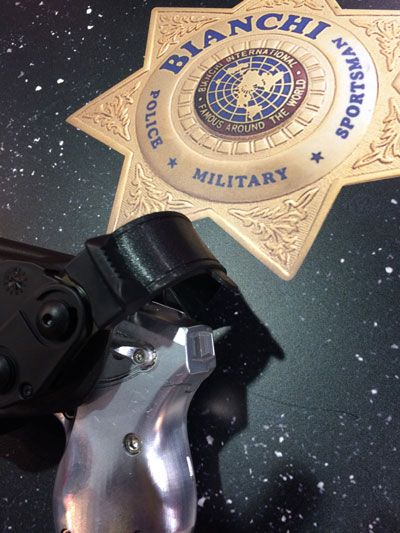 EDW holstered with safety "off." (Photo/PoliceOne)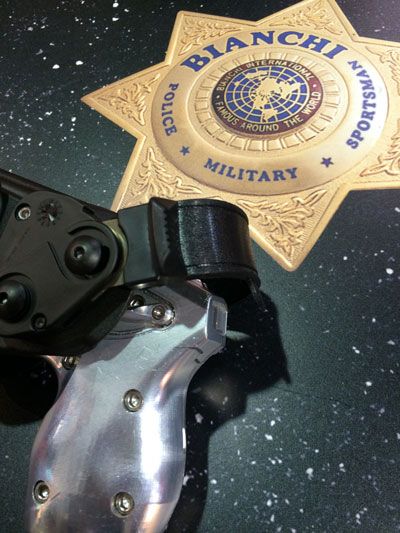 EDW safety moves to "on" as SLS hood is rotated towards locked position. (Photo/PoliceOne)
2. Glock 42 and 43 holsters 
Safariland has added several new concealment designs for the extremely popular Glock 42 and 43 pistols, including models with the popular ALS lock for added retention.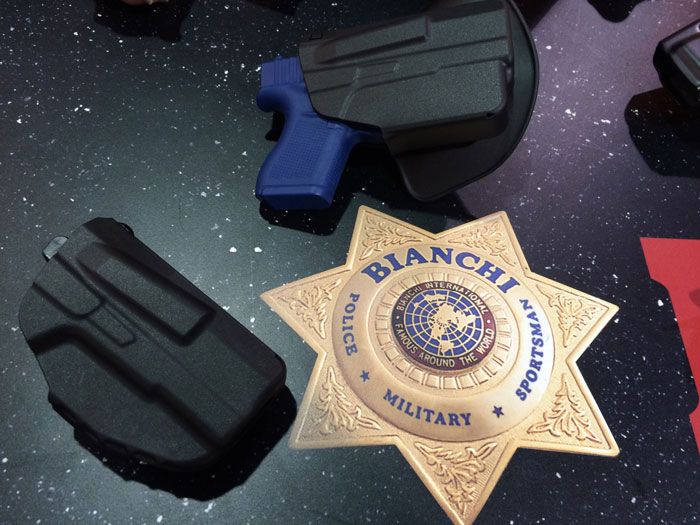 (Photo/PoliceOne)
3. 7TS holster for WML and RDS
Safariland has modified their popular 7TS retention holster to accommodate duty pistols equipped with both a weapon mounted light and a red dot sight. The cover for the RDS helps to protect the lens from dust and moisture, and automatically hinges out of the way when the pistol is withdrawn from the holster.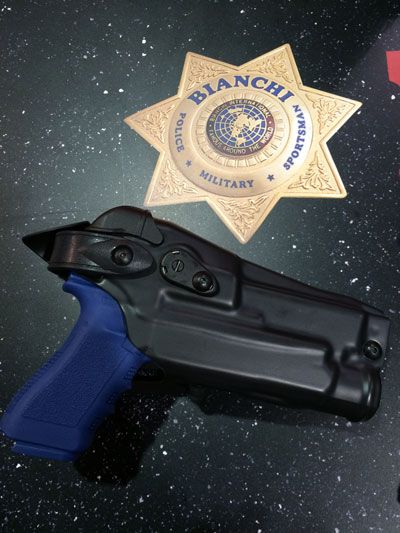 (Photo/PoliceOne)
4. Rogers RDS mount 
Safariland has added an affordable, quick-detatch mount for red dot optics. This polymer unit has a throw lever that solidly mounts it to a Picatinny rail system, yet allows for easy removal. The system is designed to help the optic retain its zero as its removed and reinstalled, and it comes with shims to allow the user to change the height of the optic above the bore line.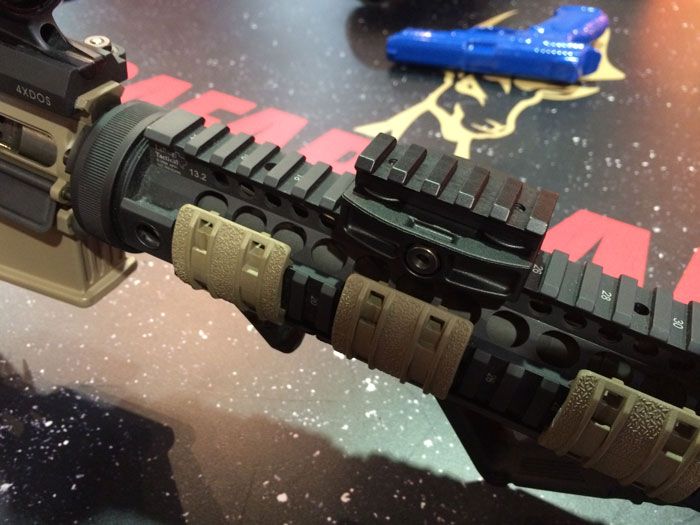 (Photo/PoliceOne)
5. Falcon 37 charging handle
Safariland teamed up with Falcon 37 to produce their ambidextrous charging handle for AR pattern rifles. The handle has a unique profile that does away with the familiar T-shape that shooters are used to. It provides a large surface area for the shooter to grasp with an overhand method.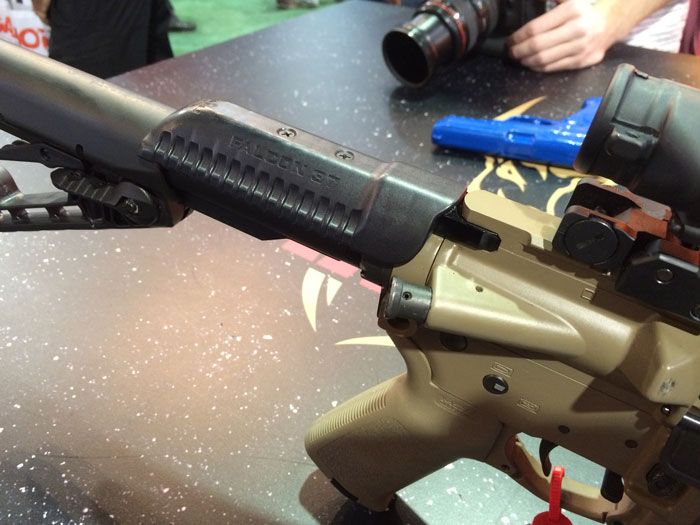 (Photo/PoliceOne)
Safariland had many other interesting new products, including new Hyperx body armor, and a body worn camera auto-activation system that turns the camera on when the pistol is drawn from the holster.

Request product info from top Police Firearm Accessories companies
Thank You!